Executives, regulators and advisors will come together for an industry symposium on November 14 in Toronto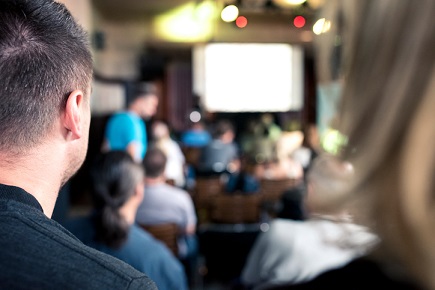 As part of its mission to promote deeper understanding between industry stakeholders,
Advocis
is bringing executives, regulators and financial advisors together for a symposium on Nov. 14 at the Royal York Hotel in Toronto.
Advocis vice president for regulatory and public affairs Ed Skwarek said the event is an important opportunity for industry to discuss the current state of the Canadian investment space.
"We are all so busy with our jobs and we often leave things to the regulators. However, it is important for various stakeholders to come together at this kind of event," Skwarek said.
The symposium will be packed with discussions and debates, which will delve into the areas of tax fairness, professionalism, industry policies, and advisor-client relationships.
One issue that will be examined is the proposed tax changes announced by Finance Minister Bill Morneau. University of Calgary School of Public Policy director Jack Mintz will share his insights on how the proposed tax changes might play out, especially for small businesses.
"He's going to give an analysis on the potential impact of these changes; and whether it's going to be harmful or beneficial to small businesses," Skwarek said. "He will also discuss whether these changes will achieve what the government is trying to do in terms tax fairness."
Another area that will be explored is the ongoing review of embedded commissions. A one-on-one interview with Invesco Canada president and COO Peter Intralagi will discuss the realistic outcomes and steps in the review.
Meanwhile, a separate interview with Ontario Expert Committee Member Lawrence Haber will talk about the reasoning behind the influential report of the committee to consider financial advisory and financial planning policy alternatives.
There will also be a panel consisting of several thought leaders and executives, who will examine whether incremental improvements to advisor 'professionalism' under existing regulatory structures are sufficient.
A second panel will expound on the behavioural changes brought about by the impact of advice, or what is known as the 'gamma' factor.
"If you look from a behavioural economics perspective, the gamma factor tells you what you have to do to get consumers to invest in their long-term financial well-being," Skwarek said. "It seems like all the issues are coming together in one piece, like how the idea of professionalism and behavioural changes deal with the issues of embedded compensation and best interest duty. It all comes together in a full course of discussion."
Register for the Advocis Symposium 2017 right
here
.
Related stories:
Advisor: Why I support the ban on embedded fees
The debate over embedded fees: The readers strike back