The man was fined and banned for submitting false information to a market regulator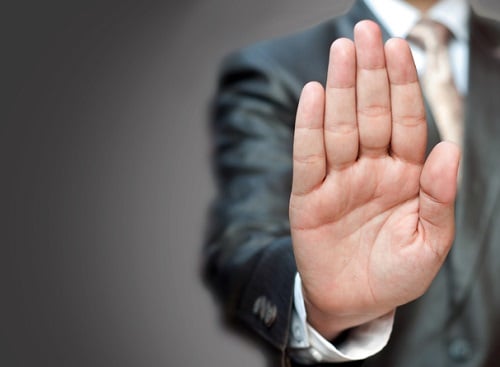 Nothing good ever comes out in manipulating the market, especially if a regulator takes notice of such fraudulent act.
Take for instance what happened to Volkmar Guido Hable, a former British Columbia resident and the executive vice president of mining and exploration of Samaranta Mining Corporation. A British Columbia Securities Commission (BCSC) panel fined and banned Hable from BC's capital markets for submitting false information to the commission and for manipulating the market in his favour.
The panel found out that on February 18, 2013, Hable wrote a letter on behalf of Samarium Group Holding stating the firm's intention to make a takeover bid for at least 51% of Samaranta at $0.12 per share. Hable was listed as one of the firm's directors in the said letter. He also drafted and issued a press release on behalf of Samarium detailing the terms of the offer.
Also Read: Vancouver man arrested following BCSC investigation
Prior to issuing the said letter and the press release, he attempted to sell shares of Samaranta at $0.02 and $0.03 with limited access. It was revealed that Hable and his minor children were the beneficial owners of over five million shares in the mining firm.
The panel discovered that during the trading days of February 20 to 22 of the same year, Hable sold all his shares at prices between $0.025 and $0.055, with total proceeds of roughly $157,000. After this incident, Samarium issued a press release withdrawing its takeover bid for the Samaranta shares.
After the investigation, the panel was able to determine that Hable carried out a market manipulation in respect of the Samaranta shares. When it asked Hable to submit a document proving Samarium's financial ability to complete the takeover bid, he fabricated a document to fulfil the requirement.
"While all market manipulations involve an element of deceit, the form of market manipulation carried out by Hable was particularly cynical and designed to deceive public investors," the panel said.
With this, Hable was instructed to resign to any position he holds as, and is permanently prohibited from becoming or acting as a director or officer of any issuer or registrant.
Additionally, the panel ordered him to be permanently prohibited from purchasing or trading in any securities or exchange contracts.
And to make things worse for Hable, he was ordered to pay BCSC a disgorgement of $157,596.96 and an administrative penalty of $400,000.
For more of Wealth Professional's latest industry news, click here.
Related stories:
The challenges of getting a new fund to market
Three-time fraudster permanently banned