The Ontario government has more on its mind than ensuring its citizens get quality financial advice.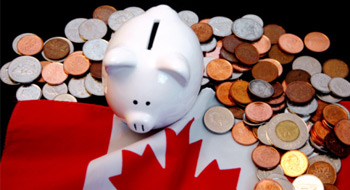 The business of regulating financial advisors in Ontario is part in parcel of a greater ambition for the provincial government, says a Toronto advisor.
As the Liberals seek to find an alternative to the Canadian Pension Plan (CPP) – with Premier Kathleen Wynne prepping to introduce options for a
new retirement savings program
- making sure the province's 13.5-million citizens are getting quality advice is also a priority.
"The province of Ontario wants to play ball with the Feds, but needs to be credible politically," says John De Goey, an advisor with Burgeonvest Bick Securities Ltd.
"That's why they are finally serious about regulating financial planners. Not because they thought it was a good idea in and of itself, but because they want to run their own Ontario pension plan, and they need to make sure Ontarians get good advice to do it."
De Goey – an advisor for more than 20 years, who believes regulation in the financial services industry is long overdue – says good advice is paramount to the success of any pension plan, whether offered publicly or privately. (continued.)
#pb#
"It is a necessary precondition that there be people out there that can give good advice and Ontarians know who they can trust, while separating the wheat from the chaff," he says.
The pension plan crisis in Canada has come to a head for two distinct reasons, according to De Goey. First – individual households – which previously saved enough for retirement – did not perceive the urgency of the situation until now, with additional considerations including a less secure workforce and longer life expectancy. Second – governments ignored the demographic shift that was taking place, assuming there would always be enough workers to pay into the pension plan system. Not to mention, the impact of economic crises including the tech bubble in early 2000s and the mortgage crisis in 2008.
"They (the governments) were whistling past the graveyard all this time and there wasn't a problem because they always had enough people working to pay into the system to make it viable," says De Goey.
"Now, they have to play catch up ... and everyone has to scramble to make up for lost time because they weren't putting enough away when they could have been and should have been ... The government is starting to realize that if they don't empower citizens to take control of their own financial destiny, then they are going to be on the hook and have to pay."
Related Stories:
The cost of snubbing the CPP
Canadians are in denial about retirement savings, say advisors
Canadian pension plans the healthiest in over a decade: Report