A new survey reveals which industry trends financial advisors are most wary of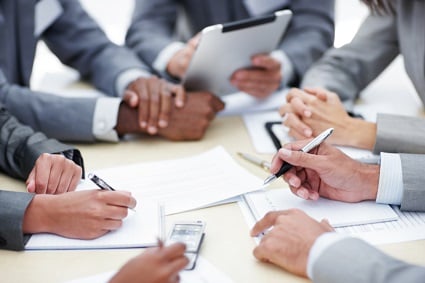 A new study suggests that regulation and low interest rates will likely continue to weigh on the investment industry over the next three years.
According to the recently released CFA Program 2017 Practice Analysis Survey from the CFA Institute, 46% of chartered financial analysts agree that regulation will have a significant impact on investment decision-making over the next three years, while 39% believe it will have a moderate impact.
"[I]ncreased financial market regulation and scrutiny has already challenged the investment industry and investment professionals who look to add value for their clients," the institute said. "[T]hese challenges will continue."
Low or negative interest rates were also noted as a challenge by respondents, with 42% saying it will have a significant impact and 38% forecasting a moderate impact. "In addition to discouraging savings, artificially low or negative interest rates compress margins for banks and financial institutions, transfer wealth from savers to borrowers, erode pension assets, and provide incentives to take on risk in search of yield," the institute said.
The low-rate environment has likely influenced other trends indicated in the survey. These include pension funding shortfalls on capital markets, which 33% agree will have a significant impact; the increased global demand for alternative investments (28%); industry focus on risk factor asset allocation approaches (28%); and smart-beta investment strategies (18%).
Forty-three per cent of CFA holders also cited big data's increasing role in financial analysis will affect the industry. As more and more investment managers gather and process tremendous amounts of data, advanced analytics, machined learning, and other technologies that can help parse massive, mostly unstructured datasets will become more important.
For more of Wealth Professional's latest industry news, click here.
Related stories:
Why investment-fund middlemen may not be earning their cut
Asset management giant follows latest ETF trend