Despite optimism about growth, leaders in asset and wealth management are concerned about challenges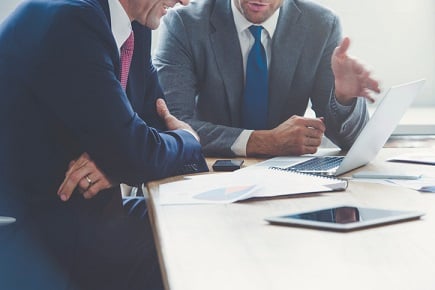 The challenges facing asset and wealth managers stand in stark relief to their overall confidence about the growth prospects for the industry.
That was the conclusion of PwC in its newly released CEO Survey report, which dives deep into the responses of 126 CEOs from the asset and wealth management (AWM) sector. According to the firm, the latest results echo another report, which estimated that global assets under management will have almost doubled from US$84.9 trillion in 2016 to US$145.4 trillion in 2025.
"Looking forward to 2018, half of AWM CEOs say they believe that global economic growth will improve," PwC said. "That's far more than last year, when just 29% said that they expected better times."
The firm added that 87% of respondents said they were "somewhat or very confident" about the prospects for this year. It noted, however, that the survey was conducted late last year, before the early 2018 stock-market corrections that punctured a years-old bubble of calm.
Before market turbulence reared its head, AWM CEOs expressed concern on several threats. Forty-nine per cent said they were concerned about over-regulation; aside from the Department of Labor Fiduciary Rule in the US, the report noted new MiFID II regulations that are "putting further pressure on asset-management fees and demanding greater transparency".
Geopolitical uncertainty also weighed heavily, with 38% citing it as a concern. The survey also uncovered fears linked to traditionally recognized threats such as social instability, protectionism, terrorism and populism.
But when it comes to new disruptors, technology was top. "Some 70% of CEOs said that they believe that changes in core technologies will prove 'disruptive or very disruptive' over the next five years," the report said.
More than 70% of respondents were "extremely concerned" or "somewhat concerned" about cyber security threats, which took the spotlight last year with the data breach that affected consumer-credit-reporting firm Equifax. Additionally, 58% said they expect an increase in the number of direct and indirect competitors, both traditional and new.
The ability to cope with technological change will rely in part on digital skills, with 71% of AWM CEOs saying they're concerned about the availability of digital skills in the industry, and 67% reporting concern about its availability within their workforce.
"It's likely that this will remain a skills-based industry but that the skills required are changing, with data skills taking on increased importance," the firm said.
Related stories: