Security regulators scuttled an attempt to amend disclosure rules for venture issuers after objections to costs. But issuers are still being battered – and the venture market decimated – by compliance expenses.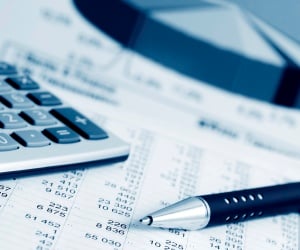 Canadian Securities Administrators (CSA) on Thursday said they won't implement proposed governance and disclosure rules for venture issuers after considering the burden that transitioning to a new regime and issuing a mandatory annual report would place on the firms.
"The attempt was made to look at reducing the regulatory cost burden for smaller companies while at the same time maintaining integrity in the marketplace," said Darrin Hopkins, an investment advisor with Macquarie Private Wealth in Calgary. "I think what a lot of issuers looked at was that they would replace their interim reporting period with an annual document that would cost the same as or more than the interim that they would give up.
While it's welcome that regulators made the attempt, he said, it's unfortunate that they haven't addressed the problem of compliance costs as these are destroying the venture market and narrowing investment opportunities for Canadians.
"Historically on the Venture Exchange it used to be an extremely high percentage of investors that were retail, but now it has come down significantly," Hopkins told WP. "I'm not sure what that number would be, but right now I'd say the retail investor is totally absent from the Venture Exchange and even on the TSX for small-cap issuers."
Hopkins believes that one of the reasons for the slow demise of retail interest is the lack of success stories and that this, in turn, is related to cost of getting and maintaining a listing.
"There are fewer success stories because the cost of capital is so high, and a large part of that is regulation: these guys have to spend 20 cents on every dollar just to comply with securities regulation," he said.
"Pretty soon in these prospectuses, one of the risks that venture issuers will have to disclose is the cost of compliance with securities regulations will leave them with no money to invest in their business."
Continued on p.2
#pb#
The CSA's proposed rules were intended to streamline venture issuer disclosure to reflect the needs and expectations of issuer investors, it said, adding that it was also intended to make disclosure requirements more suitable and manageable for venture issuers.
Hopkins says it failed on both counts.
"What is happening now is you have regulation for regulation sake and what has been forgotten in this is what the investor wants," he said. "The investor wants is to be able to access information that they can read in a fairly short time and understand, and get to the guts of what a company is about.
"They can't do that now because you get an annual report or an information circular and these things are like 'War and Peace,' they are of no use for a retail investor."
Although market participants supported many aspects of the proposed rules, they raised significant concerns about the burden of transitioning to a new regime and issuing annual reports, the CSA said.
Venture issuers typically list securities on junior exchanges such as the TSX Venture Exchange, Canadian Quotation and Trading System or the US OTC Bulletin Board. As they are smaller companies, they are given a longer time period to prepare their financial statements.
The CSA reopened the proposed rules for comments from September to December 2012. After reviewing feedback, the CSA said it had determined not to pursue implementation. Regulators said they are still considering implementing some of the proposals, but these will again be published for comment, as necessary.