Top voice from Accenture shares how advisors can leverage tech tools and communications strategy to end 2020 on a high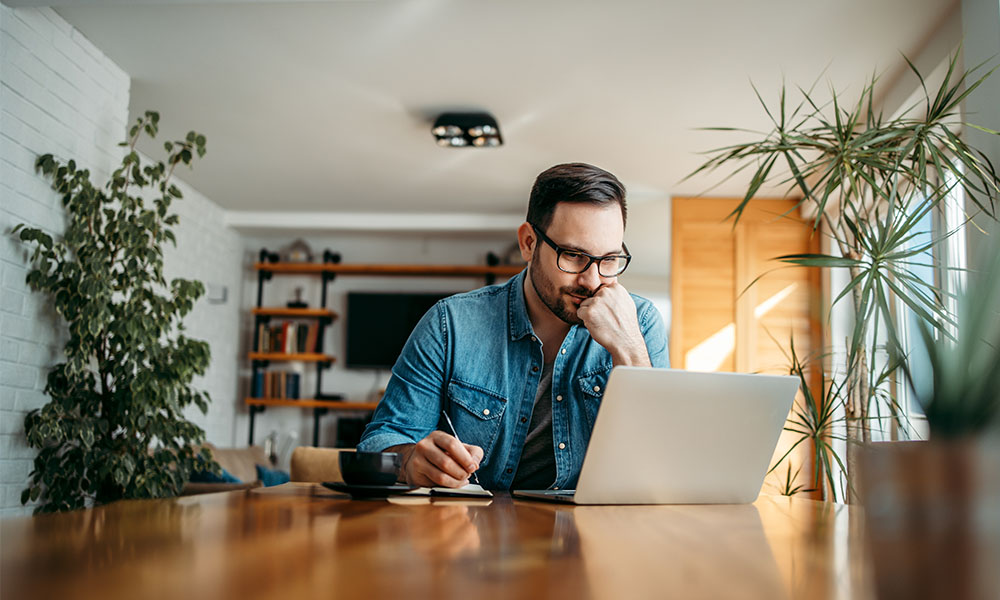 It's already been a long year for advisors. As a profession, advisors have gone from the busy winter months and buildup to tax season directly into a global pandemic and market volatility. The last four months have been spent in crisis mode. While uncertainty hasn't fully abated, the dog days of summer are here and things can slow down a little. Whether up at the cottage or sat in the backyard, advisors have a chance to breathe again. It's a chance for entrepreneurial advisors to think about the lessons they've learned in 2020 so far and consider how to perform even better in the future.
Gregory Smith says that now's the time for advisors to consider the tools they're using to engage effectively with clients. The managing director of wealth management for Accenture will be presenting at the upcoming WP Advisor Connect, which focuses on technology and redefining the future of advice. Smith says that the COVID-19 pandemic has tested advisors' client engagement capabilities. He sees opportunities in the new normal of practice management to leverage tech tools, both ubiquitous and cutting-edge, to deliver a competitive edge that advisors need in the months to come.
"Use this time to be very clear about what your priorities are," Smith says. "You have been stress tested. Your business model has been stress tested. Learn from that and say, if I now had to be prepared for a second wave or a new type of crisis, this is what I'd need."
While the needs of each advisor are unique, Accenture has been polling advisors in Canada and the U.S., asking how they view themselves and how they use the tools at their disposal to drive business. In those polls, Accenture found a third of advisors say their main role is Portfolio Manager, but a higher number identify themselves as Relationship Manager, Life Coach, or even Therapist. Not surprisingly, therefore, client communication came out as the highest priority for advisors. Advisors need tools to streamline outreach and onboarding, they need tools to maintain regular contact with clients, and they need tools to build and communicate a client's financial plan, reassuring them that whatever the headlines may be, their financial future is intact.
Practically, Accenture's research also revealed a significant interest in technology tools that enhance productivity and allow advisors to spend more time with clients. Digital document handling, electronic signatures, connected web portals or mobile apps, straight through funding – all of these tech capabilities are top of mind as wealth management firms take stock of the gaps in digital capabilities.
Smith says firms are asking Accenture about differentiating tech capabilities on the horizon. "Artificial Intelligence is an increasingly exciting area for wealth management. Leaders are using AI-enabled platforms to improve core processes and also to incorporate elements of behavioural finance in their client engagement and advice tools." These tools provide a strong analytical foundation to support advisors in responding to clients' requests for advice. While ninety-five per cent of all advisors identified market volatility as the top request for advice, sixty-eight per cent said retirement planning was a priority, followed by sixty-three per cent of advisors responding to the need for small business advice.
It's this kind of holistic financial planning, Smith says, that requires the most complex client engagement tech and skills. Advisors often need to oversee a long and manual process of understanding goals, building and executing a plan, followed by ongoing client engagement around progress.
"I'm encouraged by the innovation we're seeing come from the fintech ecosystem," Smith says, "especially in financial planning tools, digital client engagement, and marketing outreach management."
At WP Advisor Connect on July 28th, Gregory Smith will share more of the insights Accenture has gleaned from advisors and the tools available to advisors as they prepare their practices for the new normal.
"The wealth management industry is all about the client experience, the delivery of financial advice, investment guidance, and financial wellness – it's about all the things that really matter, especially during Covid," Smith says. "Advisors are at the front lines of that and I think of this opportunity on the 28th provides an opportunity for a valuable exchange. I'm looking forward to listening as much as sharing."
To prepare your practice for the future and gain insights from Gregory Smith as well as a host of other leaders in the practice management space, register for WP Advisor Connect here.