CEO says it's not a case of if but when the markets rally – although it has to find the bottom first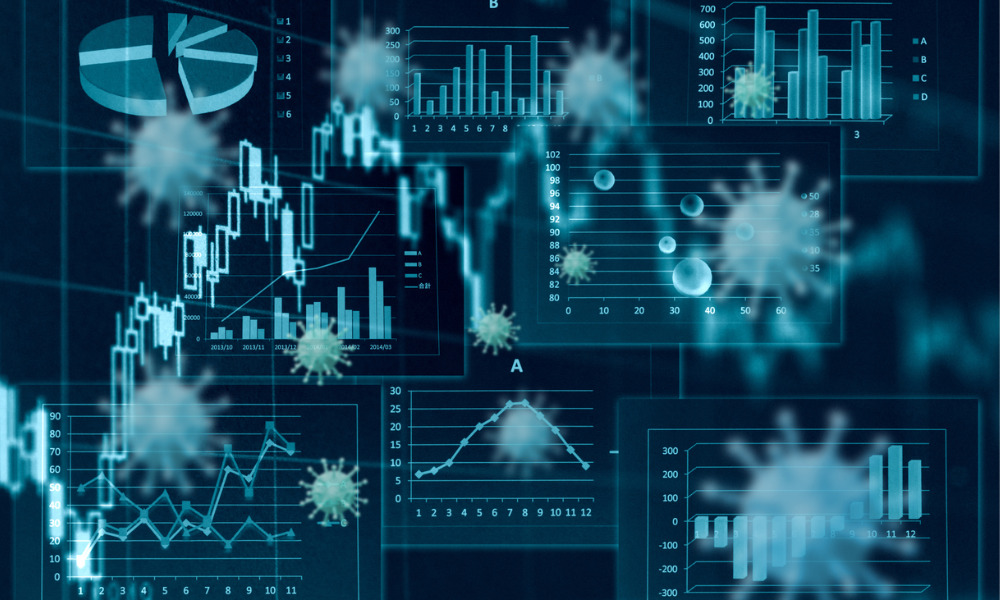 The current pullback will lead to a significant recession but if the economy is handled correctly and the pandemic gets under control, it should be a pretty swift recovery on the other side.
That's the view of Kevin McCreadie, CEO and CIO at AGF Management Ltd, who believes it's a case of not if but when the markets recover given the amount of cash swirling in the system. However, he said that while the stock market will start to price in the recovery before it happens, the search for the bottom is ongoing and may take some time. Only then can the recovery happen.
The amount of stimulus being announced is a positive and he expects more to come to limit the number of bankruptcies. This could also take the form of interest-free loans, mortgage holidays and tax holidays, while central banks are also injecting liquidity into the banking system.
"The biggest key, of course, is slowing the spread of COVID-19 around the world," McCreadie said. "I'm not a scientist and don't know the path that this will take, but it seems encouraging that some countries are now dealing with the second derivative of cases, meaning people are still getting sick, but they're getting sick at a slower rate. China reported zero new cases at one point this week and its economy is getting back to work. As a result, Chinese stocks have experienced a pretty good rebound of late."
Volatility has, of course, been significant but the CEO said that fears passive investing and high-frequency trading could lead to even more frenzied selling hasn't happened yet. He added that circuit breakers have been effective in calming markets intermittently and he pushed back on the prospect of closing them. For the more resilient investor and portfolio manager, opportunities abound.
He said: "In this vicious bottoming process, you're going to have the ability to buy very good quality companies at prices we have not seen in a long time. We are going to come through this. That's not an if, but a when and if you are able to stomach the short-term fluctuations that we are bound to experience going forward, now is a good time to high-grade your portfolio with names that you can own for a long time to come."
McCreadie said that this is the shortest, swiftest and deepest correction we've ever experienced and one that's about fear and demand shock rather than a bubble or structural event like in 2008. What impact do efforts like social distancing have on the economy and the response required to keep it from collapsing?
He explained: "Normally, stimulus is provided to spur economic growth by making goods and services cheap enough to make people buy them. But in this case, we're telling people to work from home and not to go out to bars and restaurants, so it a very different situation.
"People are being told to hibernate in effect, but our financial commitments will continue to pile up. Therefore, the stimulus being announced around the world is more akin to a mountain of cash coming into the system to help keep markets liquid, but also provide temporary relief to people who may struggle otherwise to pay their mortgage and/or everyday bills."