Experts provide insights on how wealth advisors can approach the crisis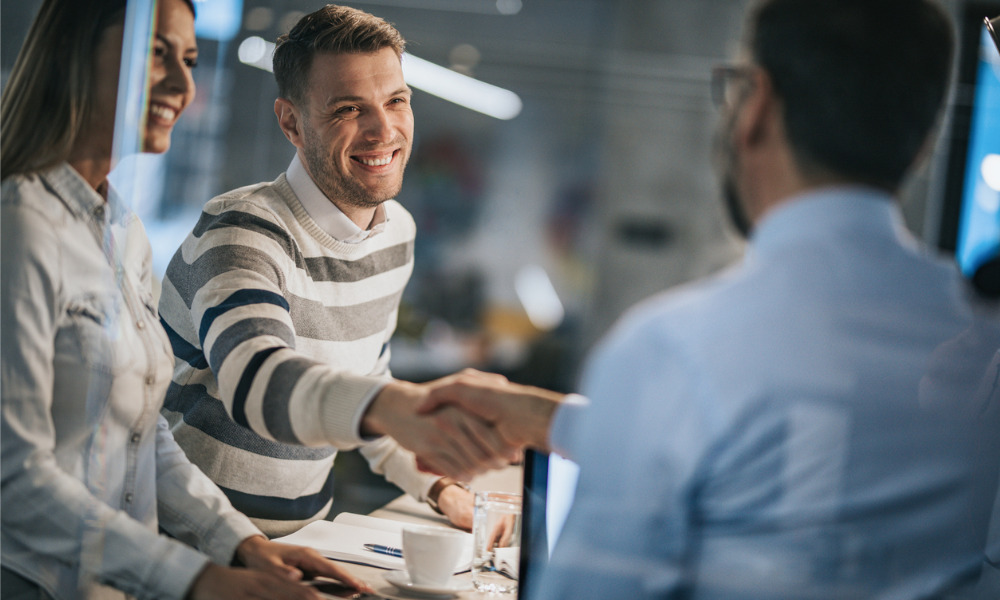 The COVID-19 pandemic has placed the global economy into a tailspin, causing a dramatic financial impact on people's lives. Amid the market turbulence and economic volatility, financial advisors are expected to be a calming presence – a trusted guide can will help their clients navigate through all the uncertainty.
The alarming rate at which the virus spreads has prompted many countries, including Canada, to impose government-mandated lockdowns to curb transmission. This has left a huge financial dent in the economy as businesses and individuals were left ill-prepared for the impact.
Suddenly, many Canadians are forced to address the unexpected financial challenges brought about by the crisis. In these tumultuous times, wealth advisors are uniquely positioned to help clients by staying focused on the larger picture, making the necessary adjustments and generally giving them peace of mind.
We recently talked to Rob Tétrault, portfolio manager and senior vice president at Tétrault Wealth Advisory Group at Canaccord Genuity Wealth Management, to answer three big questions many wealth advisors have been asking during the COVID-19 crisis.
Here are the key takeaways, along with insights from other experts in the field.
Will COVID-19's "new normal" bring a full recession in Canada?
"Almost unequivocally, yes," Tétrault said. He cited Statistics Canada's latest figures estimating a 9.0% economic contraction in March and a 2.6% contraction in the first quarter of 2020.
Tétrault added that he expects the numbers to be "dramatically worse" from April to June as the economy feels the brunt of the pandemic's economic impact.
But the world will not fare any better, according to a report Bloomberg Economics. It said that the world economy is guaranteed to enter its worst recession since the financial crisis in the first half of this year with a recovery in subsequent months likely but not assured.
The report predicts a 0.2% decline in global GDP for 2020 and said: "Stabilization in the second half depends critically on countries' ability to get the virus under control -- and provide sufficient stimulus to offset lost income."
Meanwhile, Eric Moisan, vice president and portfolio manager at Patrimonia Wealth, in an interview with WP, explained that the crisis can be broken down into three phases.
First, the infection phase – the human stage – where we are currently at while the economy-focused phase two will feature horrendous Q2 results and unemployment numbers "beyond the pale". Phase three, which will play out over six to nine quarters, is when Moisan expects a return to something closer to the GDP numbers of December and January."
Where should people look to invest in a recession?
Tretault said that there could be a lot of gains made in the industries that have been "dramatically beat up" by the coronavirus crisis such as the hospitality sector – hotels, airlines and tourism – especially "if life goes back to normal."
However, for those who just want quality assets, he mentioned the financial services and infrastructure sectors as industries that are "fantastic place[s] to look at" for major capital appreciation.
In an interview with WP, Tom Caldwell, chairman of Caldwell Investment Management and CEO and director of Urbana Corporation, agreed that the financial services sector looks like an appealing prospect during these times. He said the big banks in Canada are a "protected species" and highly unlikely to cut their dividends.
Caldwell is also cautiously optimistic about the energy sector, which has been battered not just by the impact of COVID-19 but also an untimely price war. He said that the "fundamentals are terrible" but believes that, even now, when he drives to the office in his pick-up, more cars are slowly filling the road and quarantine is breaking down, suggesting a rebound in demand.
How can wealth advisors make their clients secure in the investments that they do have?
"Now is the most important time for an adviser to be proactive [and] to be doing the right thing," Tétrault said. "I think it's imperative now, more than ever, to be at the forefront of communication."
He urged advisors take advantage of the technology available to "ramp up their communication style." He said that videos, webinars, and having virtual-get together with clients are effective methods of keeping communication lines open.
Caldwell believes that, as an investor himself, his job is to try to think about what will work when the world comes out of this and where the opportunities lie.
"I look for stuff that's been massacred and, say, 'OK, where will be an opportunity be and when will that opportunity be recognized?' I'm always looking at what has been hammered down, so this period of time represents a happy hunting time, if you will, although not too happy!" he said.
You can watch WP's full interview with Rob Tétrault below:
Get expert tips and insights on how you can shore up your clients' investment portfolios in the time of COVID-19 by joining WP's exclusive online event "It's Time to Shine: Proving Your Value as an Advisor" on May 13. Sign up for this free event now!