Some suggest the appointment of Dodig is a surprise—but the focus on wealth management has been clear for some time.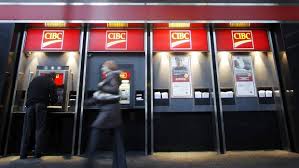 It doesn't seem that long ago that Gerry McCaughey was brought in to de-risk CIBC. The bank was caught up in the Enron scandal, paid out some huge fines—if there was a financial disaster CIBC seemed to be near it for several years.
But the ship has been turned they say. The new strategy is wealth management, a direction that has been clear for some time in the acquisition record of CIBC over the last three years.
In January of 2014 CIBC acquired Atlantic Trust, a U.S. private wealth management firm that is one of the nation's leading private wealth management firms. The company's heritage dates to back 90 years. The firm offers integrated wealth management for high net worth individuals, families, foundations and endowments. There is a mighty $25.4 billion in assets under management. Atlantic Trust is regularly cited as one of the top U.S. wealth management firms in the U.S.
CIBC also owns a 41 percent equity interest in American Century Investments, a major U.S. asset management company, serving financial intermediaries, institutions and individuals. Additionally, in 2012, the company acquired private wealth management business of MFS McLean Budden, a subsidiary of
Sun Life Financial
Inc.