It's been a stressful day for your client. What can you do to help them keep their cool?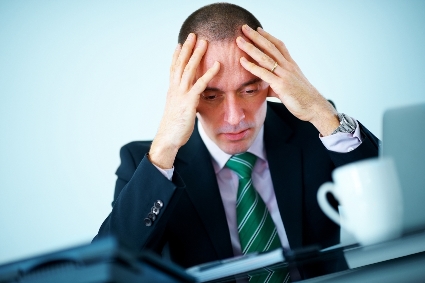 We've all been there – that sure-fire investment, that 'guaranteed hit', has just tumbled in value. The phone is ringing and clients want answers.
You know, of course, that despite one bad day your anxious client should keep their cool and think of the long-term picture. However, just what can you do to keep them on track?
"I'd say to clients: 'would you sell your home today if someone made you a low-ball offer 10 per cent below its value?' Probably not," commented Brad Jardine, of CIC Financial. "You'd likely say I'll wait it out for a better, fairer offer or not sell at all, besides I was planning to stay here a long time anyway."
Of course, applying that confidence to clients is not always straightforward – especially when the markets are tumbling. Last week, during one day's trading, the Dow Jones Industrial Average, for example, slumped by 500points.
Yet the time-tested investment philosophy dictates that holding firm is invariably the winning solution – and that resisting the urge to jump during periods of high volatility is crucial.
According to Shaun Port, chief investment officer of Nutmeg, and who has been responsible for more than $4billion in assets, "investors who drastically alter their strategy when the market is low don't perform as well as those who hold firm. For times like this, I believe it's important to be diversified, to own a portfolio of investments, and consider other holdings such as bonds to reduce risk."
Indeed
Randy Cass
, founder and CEO of Nest Wealth, agrees that the best way to deal with uneasy clients is to plan ahead and ensure clients are suitably reassured before the volatility occurs: with modern technology playing a key role.
"There are two effective ways to stop clients from making rash decisions," he said. "First is to provide them with a portfolio that aligns with their ability to withstand volatility. Second is to provide them with a firm understanding of what kind of volatility they can expect to see once they are actually invested.
"The great thing about using increasingly sophisticated technology is that all investors can now have the benefit of customized portfolios and a good understanding of typical risk while, in the past, these benefits were usually only provided to those with large amounts of capital."
Have you had to deal with nervous clients? How do you stop them from making rash decisions? Leave a comment below with your thoughts.