The top five reasons why people don't trust financial planners – with expert reaction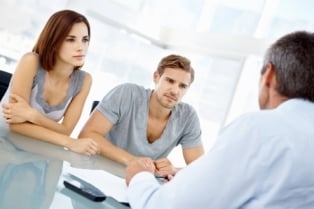 Ever wondered why financial planners aren't trusted by many potential clients? A new survey has revealed the truth.
Seventy two per cent of respondents to
The Straits Times
poll revealed they don't know who to trust when it comes to seeking financial advice; with 34 per cent saying they were unsure even if financial planning is regulated.
So what were the top five reasons given for not trusting financial planners? We list them below and gauge reaction from two industry experts – Mallory Greene, community development manager at WealthSimple, and
Randy Cass
, CEO and founder of
NestWealth
– about how they would address these problems with potential clients and what they think of the findings.
Reason one: Financial planners come in many forms – investment advisors, personal bankers, insurance agents, etc. With each specialising in different areas, this is confusing to the average person.
Mallory's reaction: "The reality is, most people don't want to speak about their finances. When the average person is presented with all of these products and designations, it's pretty easy to become confused and intimidated. We're pushing off the process of getting our finances in order because it's become too complicated."
Reason two: It could be expensive to hire different people to offer advice about different areas of financial planning.
Mallory's reaction: "In an ideal world, I would have a single advisor that I could go to for all of my financial needs. There would be no incentives, no biased opinions – they would simply provide me with advice to help map out my future.
"We're making strides towards this with technology – Mint is a great example. You can manage all of your finances in one app. We're just missing the advice piece at this point."
Reason three: The majority of financial planners are better incentivised to advise wealthy clients. As many structures are commission-based there is fear that the advisor may not be unbiased.
Randy's reaction: "It is absolutely critical to understand how you planner is being compensated. The further away their compensation is from their desire to sell you a specific product, the better you should feel that the advice you're getting is free from conflicts of interest."
Reason four: There is little understanding of how financial advisers and planners are regulated.
Mallory's reaction: "There seems to be a weird grey area with financial designations. It all comes down to doing your research – just like you would research a babysitter for your child, you should be researching who you're trusting with your money. Take your time in finding an individual or individuals you trust, and sleep well at night knowing your money is in great hands."
Reason five: Financial planners aren't necessary when there are multiple sources (blogs, podcasts, videos) on do-it-yourself financial planning that are free and are available in real time.
Randy's reaction: "Some people think they can successfully manage their assets and some can. However the value of a professional advisor comes in not only having the correct portfolio created for yourself but also in having a buffer and a plan that exists between you and potentially harmful emotional decisions. If an individual or a subscription based digital investment service would help stop you from making an emotional decision that ends up destroying your wealth is something to seriously consider before deciding to go it alone."