American citizens giving up passports rather than divulge assets.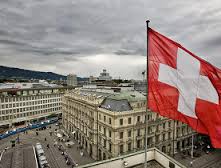 An interesting story from Bloomberg this morning suggests more high net wealth American citizens than ever are giving up their U.S. citizenship rather than have to deal with new asset disclosure rules around off-shore wealth.
Such are the issues of the truly high-net wealth, apparently.
According to the report, "The number of Americans renouncing U.S. citizenship stayed near an all-time high in the first half of the year before rules that makes it harder to hide assets from tax authorities came into force." That is, some 1,577 people gave up their nationality at U.S. embassies in the six months. Many of these are thought to be the hundreds of extremely high-net wealth Americans living in Switzerland, which is the world's the largest cross-border financial center (with $2.3 trillion of assets). More than two-thirds of 400 U.S. expatriates surveyed who were living in said they had considered giving up their passports.

The new regulations have "intensified the search for U.S. nationals beyond all measure...It's shocking the levels of due diligence they are going through to ensure they have cleaned house," says a tax lawyer quoted in the story. Those with assets over $2 million have to pay a special exit tax on unrealized capital gains if they do hand in the passport.

The implementation of the legislation was delayed by 18 months to give foreign banks time to comply after financial institutions including Toronto-Dominion Bank (TD), which had expressed concerns the legislation was "too complex."