One of Canada's largest bank is buying back up to 20 million of its common shares following a banner year over the rest of the big five banks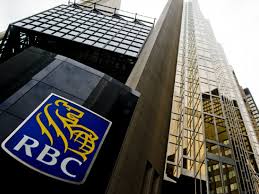 Royal Bank of Canada has announced that the Toronto Stock Exchange has approved its normal course issuer bid to purchase, for cancellation, up to 20 million of its common shares.

This amount represents approximately 1.3 per cent of the bank's outstanding common shares. As of May 20, 2016, there were 1,488,261,713 common shares of the bank outstanding.

Last week RBC announced net income of $2,573 million for Q2, an increase of $71 million or three per cent from a year ago. The bank has outperformed the rest of the Big Five this year and its shares have excelled the S&P TSX by 7.93 per cent over the last year.

Purchases under the normal course issuer bid can begin on June 1, 2016 and continue until May 31, 2017 when the bid expires. Purchases can be made through the Toronto Stock Exchange, the New York Stock Exchange as well as certain designated exchanges and alternative Canadian trading systems. The price for any of the repurchased shares will be the prevailing market price at the time of acquisition.

One caveat is the amount of purchases will not exceed 694,769 common shares, which is 25 per cent of the average daily trading volume on the TSX for the six months ending April 30, 2016. The average daily trading volume for RBC's shares on the TSX for that six-month period, calculated in accordance with the rules of the TSX for the purposes of the bid, is 2,779,075 shares.

In announcing the bid, the bank highlighted its goal to manage its capital position while still creating value for shareholders.

Previously, RBC had a normal course issuer bid between November 1, 2014 and October 31, 2015. This latest bid differs markedly as during the previous bid, the bank did not take the opportunity to purchase any shares.