Suit alleges failure to pay holiday pay to property and casualty insurance advisors in breach of employment standards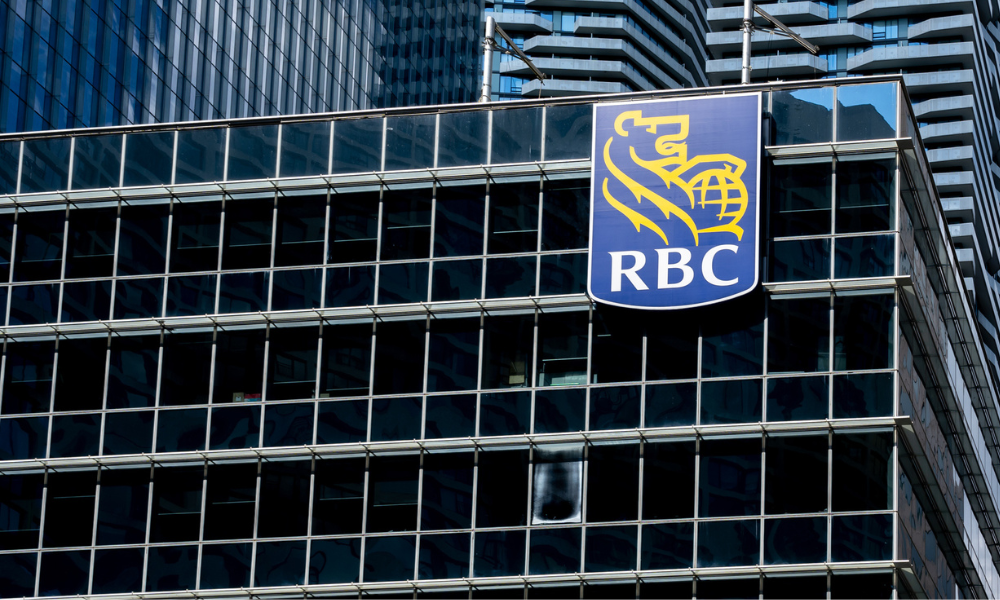 RBC Insurance Agency is facing a class action suit from a group of insurance advisors who say the firm failed to pay them the vacation and public holiday pay they deserved.
According to a Superior Court of Justice in Ontario filing, the action seeks to represent former property & casualty insurance advisors from across seven provinces who were employed by RBC General. RBC General, a subsidiary of RBC that underwrote P&C insurance and sold it through employees licensed as insurance agents, was acquired by Aviva effective July 1, 2016.
The proposed class for the action also includes current and former P&C insurance advisors employed by RBC Insurance Agency, a corporate insurance agency and RBC subsidiary that was formed following RBC General's acquisition. RBC IA is licensed to sell insurance products underwritten by insurance companies.
As laid out in the document, the advisors were paid both a fixed annual base salary and variable compensation, including bonuses and commissions, based on their performance.
According to the advisors who put the suit forward, their employer did not pay them vacation and public holiday pay on top of the variable compensation they were entitled to. The alleged actions breach employment standards legislation in the seven provinces where they were employed: Alberta, Ontario, Quebec, Newfoundland and Labrador, New Brunswick, Nova Scotia, and Prince Edward Island.
"The plaintiff alleges that the terms of the Compensation Policy violate the ESL, which requires that variable compensation be treated as wages for the purposes of calculating the required vacation and public holiday pay," the court filing said.
After consideration of alternative approaches to calculating pay – one used by the plaintiffs and the other by the defendants – the presiding judge certified the class action against RBC IA, though he modified some of the proposed common issues and proposed definition for the class.
"There is some basis in fact that RBC General and RBC IA did not pay vacation or public holiday pay as required under the ESL," the document said.