Portfolio to consist of more than 40 Canadian assets as firm ups its alternative offerings for institutional investors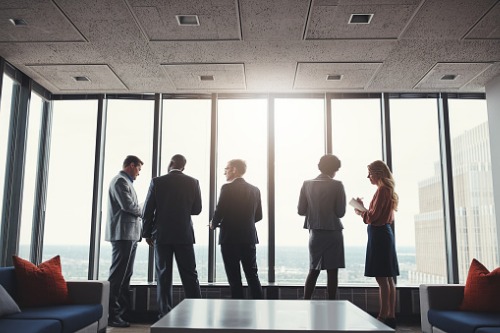 RBC Global Asset Management Inc has unveiled its new real estate investment fund as the result of an agreement with British Columbia Investment Management Corporation (BCI) and QuadReal Property Group (QuadReal).
The income-producing RBC Canadian Core Real Estate Fund is expected to be open for investment in the third quarter of 2019 and is available initially to institutional and other qualified investors. However, RBC GAM is actively exploring opportunities to bring the fund, which it said is one of Canada's most diversified commercial real estate funds, and related strategies to individual accredited investors and advisors.
The initiative will create a portfolio of more than 40 of BCI's existing Canadian real estate assets, with a total value in excess of $7 billion. RBC GAM said the fund will aim to deliver an attractive income stream and total returns with limited volatility, along with inflation protection and low correlation to other asset classes.
The fund will be equally owned between RBC GAM and BCI through a multi-stage vend-in process, supporting BCI's objective to internationally diversify its real estate portfolio while maintaining a strong domestic core. QuadReal will continue to manage the properties on behalf of BCI and the fund.
"Institutional clients are increasingly looking to alternative investment opportunities, and especially private market assets, to help them meet their long-term goals," said Damon Williams, CEO of RBC GAM.
"With the needs of clients in mind, we are excited to partner with BCI and QuadReal to open to investors a truly exceptional portfolio of Canadian real estate assets. Moreover, BCI's commitment to the retention of a 50% interest in each asset ensures their full alignment with investors, which we believe is fundamental to the long-term success of this opportunity."
Gordon J. Fyfe, CEO/CIO of BCI, said: "Over many years, we have diligently acquired and developed a portfolio of premium Canadian properties on behalf of our pension and accident fund clients. BCI's real estate portfolio now exceeds $27 billion in value and as we diversify into global markets, its Canadian core will always be the foundation of our clients' portfolio.
"The opportunity to partner with a like-minded, long-term focused institution such as RBC Global Asset Management is extremely compelling."
RBC GAM is Canada's largest fund manager and one of the largest managers of Canadian pension assets, while BCI is a global investment manager and one of Canada's largest pension plan managers. QuadReal is one of Canada's most respected real estate service providers and developers.
Dennis Lopez, CEO of QuadReal, said: "QuadReal is an active global real estate manager and developer for BCI and its clients, and partnerships are vital to the successful execution of our strategy.
"This includes globally diversifying our real estate portfolio. In Canada, we look forward to working side by side with RBC Global Asset Management. Fundamental to our business strategy is providing a market leading service experience for our tenants and residents and a devotion to exemplary advisory management."
Follow WP on Facebook, LinkedIn and Twitter