Previously dismissed court action is reinstated amid allegations of collusion to manipulate interest rate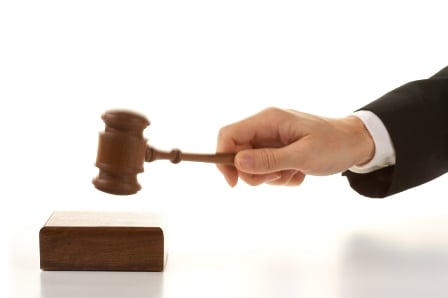 The Royal Bank of Canada (RBC) is facing a lawsuit after the Federal Appeals Court in New York City chose to reinstate lawsuits against a host of the world's biggest banks.

According to a CBC report, allegations have been made that 16 banking giants – including RBC – colluded to manipulate the London Interbank Offered Rate (LIBOR), a benchmark interest rate. It is alleged in the lawsuits – which have now been reinstated having previously been thrown out by a judge in a lower court – that the banks were rigging the rate to their benefit.

Previously the claims were dismissed with the judge stating that the LIBOR setting process was collaborative rather than competitive and that there was no anti-competitive harm to investors.
However, the latest judge has disagreed and brought the lawsuits back into play.

LIBOR is the basis for trillions of dollars worth of savings rates and loans around the world. It is calculated and released on a daily basis by banks in London determining a rate at which they are supposed to lend to each other for the short-term. However, it is alleged that the banks collaborated to set the rate at a favourable level for them – moving interest rates for businesses and customers either higher or lower than they would have otherwise been.

While it is still possible that individual lawsuits could be thrown out, the latest decision means they must be reconsidered on a case-by-case basis.

The banks named in the lawsuits are: Royal Bank of Canada, Royal Bank of Scotland, Bank of Tokyo-Mitsubishi, Deutsche Bank, UBS, Credit Suisse, Barclays, Bank of America, Citigroup, Societe Generale, Norinchukin Bank, Portigon, Lloyds, Rabobank, JPMorgan Chase and HSBC.
Around the world banks have already paid $9 billion in fines linked to LIBOR rigging.