The firm's bench has been deepened with two energy capital industry veterans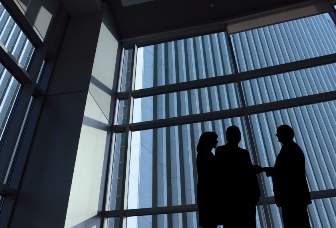 Rayne Capital Management, one of the country's leading alternative asset managers, has deepened its bench with the addition of two senior partners to its executive and portfolio management team.
Pending the required regulatory approvals, Mitchell Molloy and David Szybunka will join as managing partner and lead portfolio manager, respectively, of Rayne Energy. They will both oversee the Rayne Energy mandate, which leverages Rayne Capital's local presence and expertise in the Canadian oil and gas industry into a long/short absolute return focused strategy.
"We are very pleased to have both Mitch and David joining the team as we move forward with the next stage of growth and opportunity at Rayne Capital," said Rayne Capital President Rob McFarlane.
"[They] bring with them great industry relationships… as well as a solid boots-on-the-ground presence within Calgary."
Molloy and Szybunka both spent years building their connections and industry presence. Molloy spent the last 18 years with Peters & Co. Limited, working in the team that turned it into Canada's premier energy-focused boutique investment bank. Szybunka spent six years developing and helping with the management of energy-focused funds at
Canoe Financial
, during which time the firm grew from less than $50 million to some $1 billion in assets under management.
"Their depth of knowledge, client dedication and strong sense of the sector truly make them a great addition to the firm," McFarlane said.
Related stories:
Oil price plunge leaves hydrocarbon potential untapped
Debt-laden energy firm in talks to unload assets