Growth and development chief eyeing 'quality' expansion of the RJ network.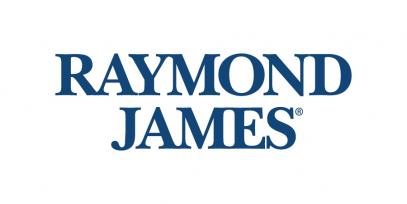 In a statement released early last week,
Raymond James
Ltd. confirmed they had hired industry veteran Tom Williams as their newest SVP and Head of Growth and Development. Billed with 'revitalizing recruitment efforts', WP caught up with Williams after just four days on the job to find out what his arrival really means for the company.
Growth
"We're putting a real focus on expansion," says Williams, starting strong. "We want to be more of a presence all across Canada. We want to grow offices, attract advisors and bring even more talent to our organization." It certainly sounds dynamic, even dominating, but Williams insists he'll only be targeting "the right kind of growth."
So what is "the right kind of growth"? According to Williams, it means actively expanding without damaging Raymond James' well respected reputation. "You want to grow and you need to be aggressive to grow," affirms Williams, "but you need to be very selective because you're only as good as the worst advisor you hire." It's clear Williams has high standards and they're not about to slip any time soon but with the key initiative being expansion, how does he plan to uphold quality?
Development
Firstly, there are no quantitative targets – Williams is charged with attracting the very best advisors and making them better. "My plan is to work very closely with each of the branch managers around the country, understand the unique qualities of those communities and grow appropriately within those communities," explains Williams.
Fellow SVP and self-confessed warhorse Peter Kahnert reiterated Williams' community spirit and revealed the firm has always strived for quality over quantity; "We want to be the premier independent wealth management firm in Canada but that could mean all sorts of different things, it doesn't necessarily mean being the biggest. We want to be looked upon as a good company in the community, a company that cares about the community and cares about helping individuals and their families succeed in building and preserving their wealth."
Raymond James has ongoing training programs for advisors, an intensive practice management program, regular regional meetings and an annual national business conference which Kahnert says are all geared towards helping advisors build and improve their business while supporting individual strengths and capabilities.
Wayne Gretzky
Raymond James may have taken a vested interested in growth and development for many years but Williams' new title is also a new one for the firm. Previously merged with national sales, Williams is the first to take sole charge of Growth and Development – so why the sudden separation?
"Sometimes you just have an opportunity to pick up a Wayne Gretzky," says SVP Peter Kahnert. "We get the opportunity to bring Tom on and we all know he's well respected throughout the industry, has a great background, has worked in different firms and has established strong relationships with advisors – how can you turn that down?"
The pair share a genuine camaraderie and Williams laughs at the flattering comparison. "There's a really good quality team of people here, with an independent mandate," says Williams, "We do things very differently than a bank firm and even from other independents."
Kahnert agrees; "We take a lot of pride in having a culture that's a very different one, that's a very supportive one, team focused. We like to support our clients, listen to how they'd like to build their business and we like to be accommodating rather than restricting."
Challenges
It seems like Williams will be working towards a commendable goal alongside a supportive team but Wayne Gretzky's skates are tough to fill and he's bound to face a body check or two along the way. "The challenges are going to be getting that word out there," says Williams, "the independent space in Canada is much smaller than the bank owned space but we just have to get people to realize what we have to offer."
Williams and Kahnert are both passionate about what Raymond James has to offer employees. "We've got attractive incentives for advisors" says Williams, "not just the culture, the independence, obviously the international and the US ownership but our grid and the way we compensate our advisors." With all that on the plate, perhaps it won't be so challenging after all.