Regulator announces 2018-19 board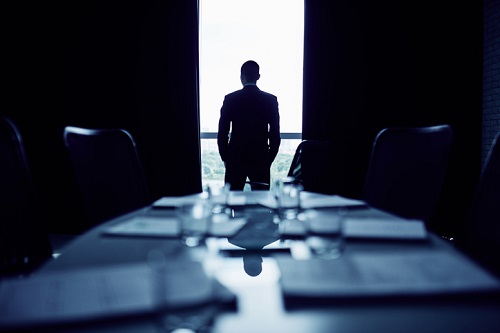 The chairman and CEO of Raymond James has been elected to chair the investment industry's regulator.
Paul Allison will chair IIROC for 2018-19 having also been re-elected to its board for a new 2-year term. He has served on the board since 2013.
"As we welcome our new Directors, we also want to recognize the long-standing service and contributions of our outgoing Chair, Marianne Harris," Mr. Allison said.
Vice-chair is corporate director Catherine Smith who has been an IIROC board member since 2012 and was also among the seven directors re-elected at the September 26 meeting.
New members joining the regulator's board are Jos Schmitt, one of the founders and President & CEO of the Aequitas NEO Exchange; and FCAC Commissioner Lucie Tedesco.
They replace the outgoing Thomas Wittman and Marianne Harris.
"The breadth of experience brought by our Board members will help guide our work as a public-interest regulator in a rapidly changing environment," said IIROC President and CEO, Andrew J. Kriegler.
The new IIROC board
Seven Directors were re-elected to serve on the Board for two-year terms:
Paul Allison (Dealer Director), Chairman and CEO, Raymond James Ltd.
Jean-Paul Bachellerie (Dealer Director), President and COO, PI Financial Corp.
James Donegan (Independent Director), Co-Founder and Managing Partner, AGAWA Partners
Edward Iacobucci (Independent Director), Dean, Faculty of Law, University of Toronto
Gerry O'Mahoney (Independent Director), Principal and Founder, Tralee Capital Markets
Luc Paiement (Dealer Director), Executive Advisor to the President and CEO, National Bank of Canada
Catherine Smith (Independent Director), Corporate Director
Five Directors will continue to serve the second year of their two-year terms:
Rita Achrekar (Dealer Director), Senior Vice-President of Compliance, Scotiabank
Holly Benson (Dealer Director), Vice-President, Finance and CFO, Peters & Co. Limited
Michèle Colpron (Independent Director), Corporate Director
Luc Fortin (Marketplace Director), President and CEO, Montreal Exchange and Global Head of Trading, TMX Group
Brian Heidecker (Independent Director), Corporate Director