CEO of Advocis believes families continue to be put at risk by lack of regulation when it comes to credentials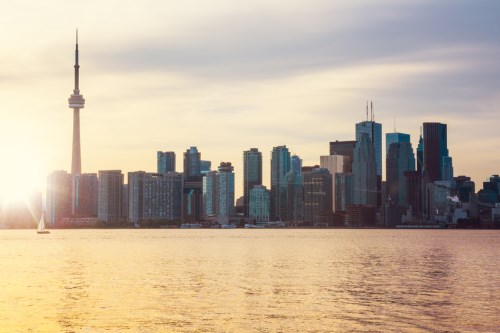 Canadians across the country should be able to turn to their advisor with the same confidence and trust they have in their doctor or lawyer.
Greg Pollock, president and CEO of Advocis, the Financial Advisors Association of Canada, believes this is not the case, with anybody able to call themselves a financial advisor, except in Quebec, regardless of qualifications. "Medical Doctor" and Lawyer", meanwhile, are regulated, protected titles that can't be used by just anyone.
"This leaves Canadians like that young family at risk," Pollock said, "and we believe that it's time for our provincial governments to take action."
Ontario appears to be leading the way after the Conservative government's commitment in the 2019 Budget to introduce legislation to protect titles for financial planners and advisors.
Minister of Finance Vic Fedeli announced at the time that a new framework - The Financial Professionals Title Protection Act - is being developed that requires individuals using the "financial planner" and "financial advisor" titles to have an appropriate credential.
Pollock pointed to polls commissioned by Advocis in five provinces across the country between October 2018 and March 2019 that found, on average, half of respondents believed the title Financial Advisor was already protected in their province.
When told this assumption was false, more than 80% thought a professional code of conduct for financial advisors should be mandatory for all financial advisors and nearly 90% of respondents expressed support for legislation protecting the title of financial advisor.
Pollock added that for more than a decade, Advocis, which has 13,000 voluntary members, has made it clear to governments and regulators across the country that a lack of title protection for both financial advisors and financial planners presents a serious risk to the financial health of hard-working families seeking professional financial advice.
He said: "We were pleased that, in his first Budget, Ontario Finance Minister Vic Fedeli committed to moving forward with legislation. The Act would require individuals using the titles of financial advisor or financial planner to have an appropriate credential and be overseen by a recognized credentialing body.
"With the provincial Budget having recently received Royal Assent, Ontario has become the first province, outside of Quebec, to take this action on consumer protection.Importantly, it ensures that families can be confident in their choice of financial advisor or financial planner, as not just anyone will be permitted to use these titles.
"Now that Ontario has taken this long-awaited action, we will work hard to encourage other provinces to adopt a similar approach. Because at the end of the day, Canadians deserve to be confident in their choice of professional when it comes to their medical, legal and financial health."
Follow WP on Facebook, LinkedIn and Twitter