Company tops analysts' expectations as head makes comeback from corruption investigation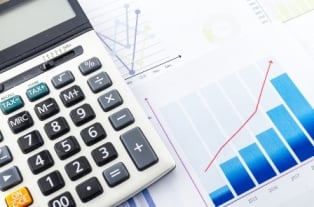 The return of a company's founder from house arrest has been well-timed as he received good news from the investment bank he began.

Grupo BTG Pactual, based in Brazil, enjoyed a 25 per cent surge in profits during the first quarter of the year as net income reached $309 million – a significant rise from the same period one year earlier.

The surge was driven by higher revenue from sales and wealth management – with results announced just one month after the return of the company's founder, and former chairman and CEO Andre Esteves from house arrest. He was arrested back in November due to alleged connections to a nationwide corruption investigation: with the firm responding by selling assets, cutting payroll and divided payments and securing a six billion real rescue line from Brazil's deposit insurance fund.

According to a Bloomberg report, Esteves has denied doing anything wrong – while the bank has stated that it was not part of any investigation. Esteves was released from prison in December but remained under house arrest until April 25 when he was released by the country's supreme court.

Overall, the company's sales and trading unit increased from 1.17 billion reais one year ago to 1.96 billion reais during the first quarter of this year. In addition, revenue from the wealth management sector jumped 11-fold to 1.23 billion reais.