As demand for returns tightens competition in the private equity space, firms are exploring a new dimension to attract investors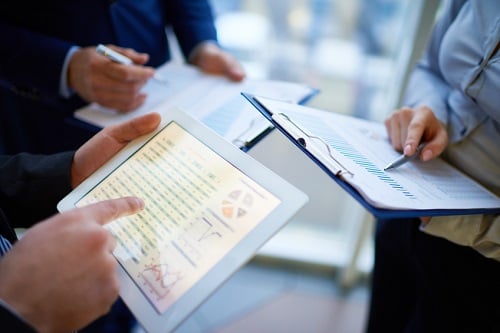 The pervasiveness of low interest rates is driving investors to seek yield from alternative investments, and their increased expectation for returns on investment is increasing the pressure in the private equity space, according to a report by the
Globe and Mail
.
"There was $14.3 billion invested in 229 [Canadian] private equity deals in the first three quarters of the year – a significant decrease in both dollars spent and number of deals over last year," the article said, citing numbers released recently by Thomson Reuters.
As the tendency toward bargain-hunting is rising among investors, they are getting turned off by high valuations being put on businesses. Seeking to differentiate themselves, certain asset management firms have adopted new strategies.
One example is alternative asset manager The Carlyle Group, which said earlier this month that it had raised US$3.6 billion for its first long-dated equity fund. Created in 2014, the fund has already committed US$1.1 billion of equity to four companies, and is "getting excellent traction with investors" according to the firm. Other big-name managers have followed suit, with players such as Blackstone Group LP and CVC Capital Partners putting together their own long-term multibillion-dollar private equity funds.
"A longer time horizon eases the pressure to deliver blockbuster turnarounds and returns in a short time frame," said the
Globe and Mail
article. "It also removes the mandate to sell portfolio companies within the three to seven years usually allotted to boost the value of a business."
This suits Canadian investors very well, whom the report said are partial toward "patient capital." Pension funds, in particular, often proudly adopt a long-term investing approach. Private equity, the report also noted, is an area where many investors still see value in external management.
"Canadian businesses secured $774-million worth of investments in the third quarter, bringing the total to $2.5-billion so far in 2016," the article read. "It's the best year on record since 2001, according to the data [from Thomson Reuters]."
Related stories:
How to keep clients happy when markets are struggling
Brookfield raises $4 billion for latest fund