Industry report shows accelerating participation of major RIA consolidations and acquisitions in the wealth market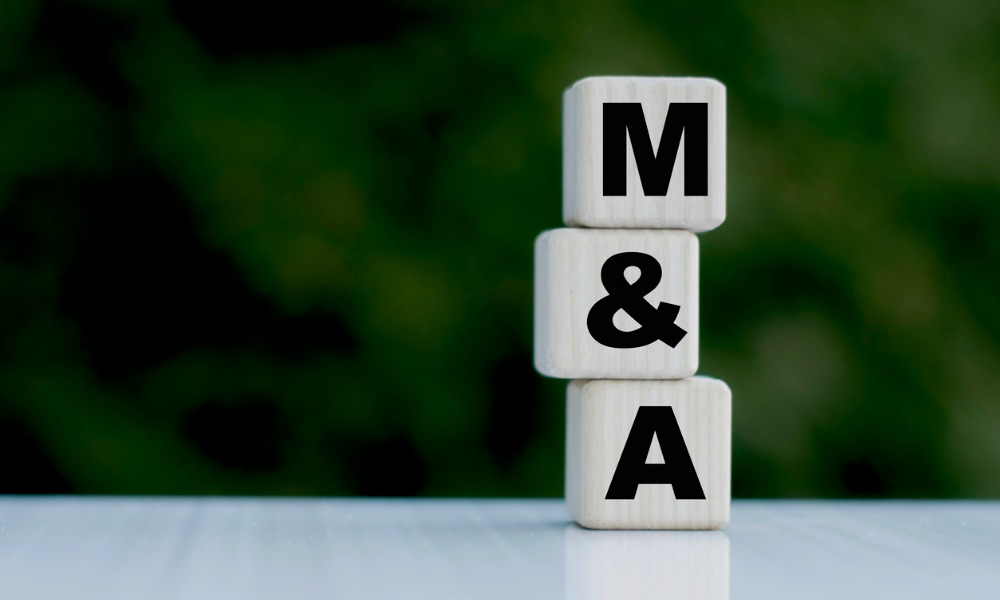 In their search for high returns, institutional investors are able to take advantage of their deep pockets and long-term horizons to dive into opportunities that the average retail participant can't hope to access. In the U.S., that includes putting their money behind a major trend of consolidation in the wealth space.
Citing the RIA M&A Deal Report from U.S.-based firm Echelon Partners, Barron's reported that 78 deals were announced in the third quarter for the sizzling U.S. M&A space, and the number of deals this year is expected to shatter the 2020 record of 205.
One trend that stood out during last quarter's M&A activity, the report said, was the accelerating influence of PE in the RIA business. According to the report, PE firms proved to be "a leading contributor" to the largest transactions of the quarter.
One of the highest-profile deals was Bain Capital's decision to break into the business with a minority stake in Carson Group holdings. Onex Corporation, the Canadian PE giant and parent of Gluskin Sheff, also got a mention from buying into Wealth Enhancement Group, which is one of the industry's most active buyers.
Almost all the major RIA buyers in the U.S., Barron's said, benefited from PE backing. Focus Financial Partners has Stone Point Capital as a stakeholder, Thomas H. Lee Partners has Thomas H. Lee Partners, and Captrust is backed by GTCR Private Equity.
"PE firms are interested in RIAs because the opportunity is so great," Echelon CEO Dan Seivert told Barron's. "When a serial acquirer buys a firm trading at a nine multiple, once that seller is integrated the multiple becomes 18 because of the buyer's scale and growth. … It's perhaps the easiest money you can make in private equity."
The Echelon report said well-capitalized serial acquirers – which included CI Financial – represented more than 70% of all transactions in the third quarter, and more than 50% of all deals so far this year. While CI isn't necessarily behind in terms of the financial firepower at its disposal, the report said established firms with tried-and-tested track records are able to execute deals at lower prices because of the relationships and support networks they've cultivated through the years.
"Being able to bid high, having a good deal structure and a good integration team is the trifecta of success," Seivert said.