The battle has begun as private equity firms make their mark in Canada's favourite sport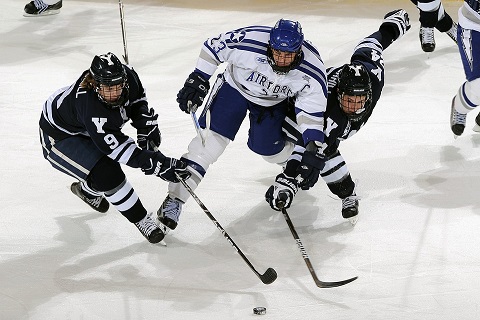 Let the game of hockey begin amongst private equity firms as they take possession of the market's equipment makers.
According to PE Hub Canada, private equity firms are particularly interested in acquiring hockey brands this year.
Recently, Birch Hill Equity Partners closed the deal to takeover CCM Hockey, a 118-year old local maker and designer of ice hockey equipment. The firm bought CCM from Adidas for US$110 million in cash and a secured note.
CCM was taken into Adidas possession when the sporting brand took over its rival Reebok in 2005. Birch's CCM acquisition marked the third private equity buyout of hockey brands in North America.
Early in March, Power Fairfax Financial Holdings and Power Corp.'s investment arm Sagard Capital Partners acquired Bauer Hockey owner Performance Sports Group (PSG) for US$575 million. The two firms offered a stalking-horse bid when the sporting firm filed for bankruptcy. It was reported that other firms weighed offers for the beleaguered company, including Bain Capital,
Brookfield Asset Management
, KKR, and Thomas H. Lee.
Fast forward to the month of May, Roustan Capital purchased Supreme Brands, the owner of two hockey equipment makers Torspo and Christian.
Roustan Capital CEO Graeme Roustan told PE Hub Canada that the firm will use Christian as an avenue for buying additional brands in the coming periods.
Regarding the interest of private equity firms in hockey brands, he commented, "It's the first time this has ever happened. I think we're going to see a real dogfight for market share between the different PE groups."
Roustan is seeing a fierce brawl between CCM and Bauer, two of the leading vendors in the global hockey equipment market. According to research firm Technavio, the market is projected to grow to US$825 million by 2020.
Of the two giants, Roustan said CCM has the momentum. "I expect Bauer will continue to lose share to CCM and other hockey brands, including Christian," he said.
Private equity firms will play a vital part in this competition, and those looking for just a five-year investment return should not dare enter the market, he stressed. "If you want to be in the hockey space, you have to be prepared to invest for 10 years or longer."
More so, there is a need for players and backers to have a long-term perspective if they were to thrive in the challenging market for such sports. Roustan said it is vital for them to address major challenges faced by hockey equipment manufacturers such as high prices and the game's declining participation rates.
Another thing to watch out for is the rising cases of concussion-related lawsuits, especially for those in the helmet business. Roustan shared that his investment firm will steer away from such businesses. Roustan Capital's focus, he said, "will be on "money-making lines, the most profitable of which is sticks."
For more of Wealth Professional's latest industry news, click here.
Related stories:
Can anything halt the rise of passive funds?
Inside an asset manager's Canadian growth strategy