Survey respondents find themselves spending out of FOMO, but still self-identify as savers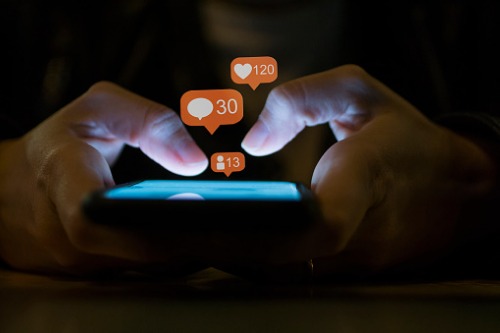 If you want to get serious about saving your money, you may want to pay less attention to your social media feeds.
That's one of the conclusions that may be drawn from Charles Schwab's 2019 Modern Wealth Survey, which was based on an online poll of 1,000 Americans aged 21 to 75, with an augment sample of 200 older Gen Zers aged 18 to 22.
According to the poll, more than a third of Americans admit their spending habits have been influenced by images and experiences shared by their friends on social media (34%) or spend more than they can afford to do stuff with friends (35%). A generational comparison showed that millennials were most likely to be swayed (49% confessed that they spent more because of social media, and 48% said they were likely to spend beyond their means to avoid being left out), followed closely by Gen- Z respondents (44% and 41%, respectively).
"The burden to 'keep up with the Joneses' has been part of our culture for decades, but it appears that social media and the fear of missing out (FOMO) have increased the pressure to spend," said Terri Kallisen, executive vice president and head of Schwab Investor Services.
Delving deeper into the influence of social media, the survey found that 60% of all Americans wonder how their friends can pay for the expensive experiences they post about on social media, with the percentage rising among millennials (72%) and Generation Z (74%). Furthermore, they were more likely to describe social media as a bad influence on money management (35%) than a good influence (15%).
Social media may also be tied to people's greater tendency to pay attention to their friends' spending than their saving, which was observed among 57% of all respondents, 53% of millennials, and 61% of Generation Z.
Other findings suggested that there's cognitive dissonance at play. Even though the pressure to spend remains high on their social media accounts, 59% of Americans considered themselves as savers, while 65% said they're willing to forgo spending on experiences now to save money for their future. But looking at people's financial situations and behaviour shows that saving is still a struggle for many:
59% of Americans live paycheque-to-paycheque;
44% typically carry a credit-card balance;
Only 38% have built up an emergency fund; and
The average spending on "non-essential items" was nearly US$500 a month
Unsurprisingly, the survey found that over 60% of Americans with a written financial plan feel financially stable, as opposed to just a third of those without one. Planners are also more able to stay on track and on top of their financial obligations:
Pay bills and save each month – 78% of planners vs. 38% of non-planners;
Have an emergency fund – 68% of planners vs. 26% of non-planners;
Automate a portion of their income to go into savings – 74% vs. 25%; and
Never carry a credit card balance and make other loan payments on time, or have no debt – 45% vs. 27%
Planners also seem to surround themselves with good company to support good habits: 52% of planners said they focus on how their friends save rather than spend, and the same percentage said their friends actually inspire them to save and invest.
Follow WP on Facebook, LinkedIn and Twitter