A slow retail roll out and market distortions might not be the only things to spook investors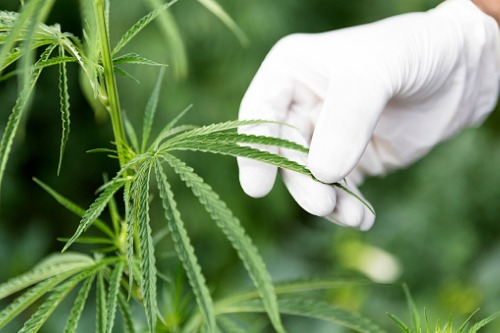 Cannabis 2.0 — the legalization of marijuana derivatives such as edibles, beverages, and vape pens — has arrived, opening the door to sales of such products in December. That might deliver a much-needed shot in the arm for the industry, but even that might not be enough to dispel doubts and disappointment among investors.
"Share prices in the Horizons Marijuana Life Sciences Index ETF have slumped as companies' revenues missed expectations," reported Reuters.
According to the news outlet, investors who piled into the sector amid the initial euphoria leading up to October 17 last year have fled in the face of challenges besetting the industry as well as disappointing financial results.
Cannabis producers, investors, and industry watchers have chalked out the revenue misses to Canadian regulations that have held back the opening of retail outlets, choked sales, and introduced higher costs. While the Canadian cannabis industry would need around 1,055 stores to realize its full potential, according to investment bank and advisory firm Seaport Global, there are only half of that currently open.
Citing Ryan Greer, co-chairman of the Canadian Chamber of Commerce's National Cannabis Working Group, Reuters said that regulations for the new marijuana products market will add to companies' costs. A fragmented approach to regulation, which has each province in charge of its retail rules and taxes, will lead to further costs and market distortions, Greer added.
As if market realities weren't harsh enough, the industry also has to contend with emerging ethical concerns. In a new note, Morningstar's head of Sustainability Research Jon Hale highlighted a number of risks that "could put a dent in growth and potentially threaten its still-tenuous social license to operate."
From an environmental perspective, there's a question on how massive energy use required for indoor cultivation could result in heavy carbon emissions; producers stand to sustain a painful hit from carbon tax, regulations mandating energy-efficient measures, or stakeholder pressure to reduce their carbon footprint. Outdoor growers, meanwhile, have to wrestle with negative externalities related to pesticide, water, and land use.
"Widespread legalization will lead to more scientific research on the health effects of cannabis use in general and more regulatory focus on the health effects of specific products," Hale added, noting that claims of safety or medical benefit could be undermined by further scientific study.
Meanwhile, the Financial Transactions and Reports Analysis Centre of Canada (FINTRAC) is looking into the possibility of the pot sector being used as an avenue for money laundering. As reported by the Financial Post, FINTRAC "has used trend analysis to make assessments on the laundering of the proceeds of drug trafficking in Canada as a result of the recent legalization of marijuana in Canada."
The research was described as "preliminary" and "part of a more general assessment of money laundering related to drug trafficking," with no in-depth study conducted yet.
Under an amendment to Canada's marijuana-legalization law proposed by the Senate of Canada, the names of people who directly or indirectly own or control cannabis companies would have been publicized, said James Cohen, executive director of Transparency International Canada. But after the legislation passed through the House of Commons, the provision was dropped from the final bill.
"It's anonymous companies that allow the flow of funds from criminals like drug dealers, kleptocrats overseas and tax dodgers at home and abroad," Cohen told the Post.