Analyst offers note of caution after companies sign agreement with province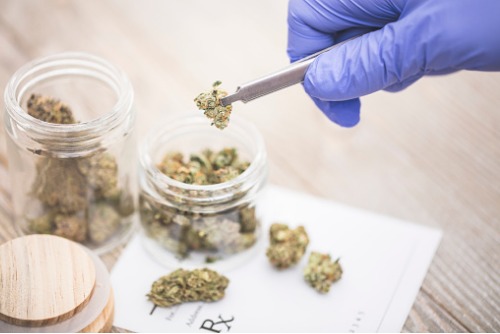 A number of cannabis suppliers spread their ambitions farther yesterday after 13 signed supply agreement deals with the province of Alberta.
Canadian LPs working in partnership with the Alberta Gaming, Liquor and Cannabis Commission (AGLC) include: Canopy Growth, Aurora, MedReleaf, Aphria, Supreme, WeedMD, Emblem, Organigram, ABcann, UP Cannabis and Maricann.
In a busy day for the marijuana sector ahead of the legalization of recreational weed on October 17, Canopy, widely seen as the market leader, also made moves by introducing its Latin America affiliate Canopy LATAM and by announcing it had acquired Spectrum Cannabis Colombia, which previously operated as Colombian Cannabis. Canopy said this "expands the company's focus on the emerging medical cannabis market of Latin America".
Chris Damas, editor of the BCMI Cannabis Report and an investment analyst, said the Alberta news had been hotly anticipated because, after Ontario and Quebec, it's the largest weed consuming province in Canada and also boasts the biggest portion of medical cannabis patients after Ontario.
For Damas, though, the devil is in the detail – or lack of it – adding that he was disappointed many of the LPs' press releases did not cite minimum supply amounts, with the exception of Canopy (15,000 kgs), Maricann (3,375 kgs) and Aphria (870 kgs).
Aurora said they will initially allocate "up to" 25,000 kgs of product for the first six months of sales.
Damas said the varying announcements posed questions about the AGLC's criteria, with the Canadian Press having reporting that 31 companies submitted RFPs.
He said: "What I read into this is the province is being cautious as to how much and for how long they will commit to - hence the six-month term cited by several."
He added: "Why did Aurora have to dance around the 25,000 number whereas Canopy seemed pretty sure of their 15,000? Presumably, having existing proven capacity is a key factor in getting a bigger deal.
"So why did Aphria get only 870 kg? Seems low given that Aurora, MedReleaf and Aphria have been running at about 5,000 kg per year sales level. And why did the five LPs in Alberta other than Aurora not get a supply deal?"
Canopy stated it now has provincial cannabis agreements in place totalling "up to" 61.5 tons per year, which is broken down as follows: Alberta 30 tons (15 tons/6 months x 2); Quebec 12; Newfoundland and Labrador 8; Manitoba 6.5; New Brunswick 4; and Prince Edward Island 1.
Damas has been consistently bearish about the marijuana space, believing there will be an oversupply when the legal rec market is opened up to the public.
He takes the numbers mentioned yesterday, therefore, with a degree of scepticism.
"It doesn't really matter to me, as I consider these all on a 'best efforts' for the LP and on a 'need' basis for the province. No prices or money is exchanging hands; these are consignment deals.
"If the provincial cannabis wholesaler needs the product, they will ask the LP to ship it. If they don't need it, forget it suppliers - don't bother waiting by the phone.
"This weekend, I am coming out with my projected cannabis sales volumes and revenue estimates for calendar 2019. Suffice to say, I am not as optimistic about the sales of cannabis than some of these supply agreements imply.
"Newfoundland and Labrador signed a deal for eight tons of cannabis per year. At 1% of the population, Newfoundland either smokes a lot of dope, or extrapolating out, figures the country will need 800 tons a year.
"My estimate for the annualized rate of domestic legal cannabis consumption in Canada after 12 months post L-Day has not changed - 360 tons (270 rec/90 medical). That's 215 tons from existing users plus 55 tons from new entrants, plus 90 tons from medical, up from about a 60-ton run rate at the end of 2017."