A new advisor network claims to deliver the "third wave" of compensation models.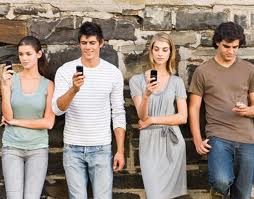 A new financial planning network, XY Planning, launched this past April. Alan Moore, co-founder of the firm, hopes the organization ushers in the third wave of compensation models in the advisor space, while offering advisors a way to reach the millennial generation.

"The basic question we had was…'How do we start servicing younger clients? How do we get beyond this focus on silver-haired boomers? How do you work with someone with no assets?" said Moore in a recent interview with WP.

Speaking over the phone from Bozeman, Montana Moore went on to explain how he is passionate about helping financial planners engage members of Gen X and Gen Y, a client base that has largely been ignored by traditional firms. His answer is XY Planning, a firm that has employed a retainer model where clients pay $150 a month for access to an advisor who will help with everything from job hunting, to estate docs, to buying and selling a home, cash flow analysis, balancing student debt and loans or help with careers…whatever. "We'll help clients who want to start a freelance career start a blog or website. We can help clients with marketing, or starting other projects. We can help them set up a business, consult on whether they should set up as a sole proprietor or a LLC. We're breaking away from servicing just the investments," says Moore.

Which is the key to this whole thing. The search for an effective, practical fee model has been the Holy Grail of the advisory industry since inception. The evolution has happened in stages says Moore. First, were stock brokers who charged commissions on each transaction. This model lives on in mutual fund sales people who live off commissions on sales of funds. Next were the fee-based advisors who began to unbundle fees and assets. Now, according to Moore, the third wave in compensation models arrives, the monthly retainer fee model, where compensation completely unbundled from assets under administration.

Will the financial advisor, finally, become purely that, an advisor?

"It's similar to the model lawyers are moving to," says Moore. "People are used to paying monthly fees these days. From the client point of view, it makes sense, especially to the younger generations"

Moore explains that at least one advisor network has popped over the last couple years where advisors began charging by the hour. That network expanded to 325 advisors. "But their network has flattened out. The cash flow was unpredictable. After 2008, hourly advisors lost all their revenue. AUM advisers only lost half."

This new retainer model takes fee structures into a whole new era. "Even with fee-only advisors, in that model, the fee is attached to the investments. We're trying to break that entirely," says Moore. "We're breaking the tie to the investments. The advisor is becoming more of a general advisor." That is, XY Planning is about becoming an all-round financial and business manager for the client. "This is the third step….Retirement as a concept is dead. People will be working longer. Let's help them manage that career. Clients get this. It's still a mystery for the planners."

Some in the network will do taxes for the client as well. There are lots of virtual meetings and texts as a way of delivering service, and making the practice efficient. "No one wants to drive all the way over to sit down with their advisor," says Moore. "This opens planning to a whole new population."

The network now has 36 member firms. XY doesn't don't do contracts. Advisors get help with compliance, tech and advertising, but can come and go as they please. There have been some Canadian advisors looking to join. "After our launch, we heard from advisors all over, 'why aren't you here.' We can't do compliance for Canadians right now...that piece is not there now. But if we get enough, we'll look at bringing on Canadian compliance," says Moore.