Money manager reacts to Bank's decision to keep benchmark interest rate at 1.75%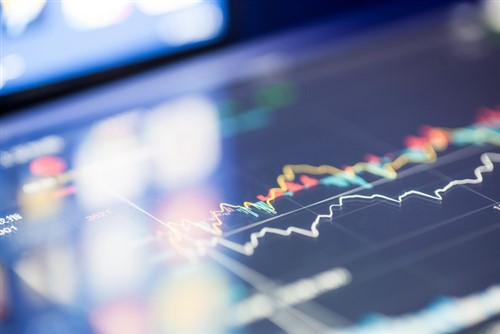 The Bank of Canada's first policy call of 2019 confirmed it will be a quieter year of hikes than initially feared, according to a portfolio manager.
Rob Edel, of Nicola Wealth Management, expects Governor Stephen Poloz to hike once at most this year after yesterday's announcement, which saw the BoC hold its benchmark interest rate at 1.75% and downgrade its growth expectations for the year, mainly because of a recent drop in crude prices.
The Bank is now projecting growth to be just 1.7% in 2019, down from its October forecast of 2.1%. However, it's optimistic the economy will begin to strengthen enough to lead to above-potential growth of 2.1% in 2020.
Edel believes the decision to be cautious on the Bank's long-term plan to reach a neutral rate – somewhere between 2.5% and 3.5% - was wise.
He said: "There's a consensus that global growth has slowed and you are starting to see some of that come into the sentiment indicators in the US. For various reasons, I think Canada is going to be impacted from what happens in the US and also globally. Layer on what's happened with oil and it's very prudent to take a step back and expect to see some shorter-term weakness."
The Bank's statement indicated that the timing of the next hike will depend on developments in the oil markets, the housing sector and global trade policy.
Interest rate cycle is pretty well over. The Bank of Canada used the words "low" or "slow" ten times today versus three in the press release six weeks ago.

— David Rosenberg (@EconguyRosie) January 9, 2019
Edel said his prediction of zero-to-one hikes this year comes with a caveat about what's happening south of the border.
He said: "I think the Federal Reserve is going to continue to increase rates. They may pause given what's happened in the market but this is the interesting thing. If they market starts getting more bullish and you start to see the sentiment indicators stabilize, they are going to continue to hike. They believe rates should be higher and right now they are indicating two hikes – the markets are at zero."
That poses a question for BoC whose game plan has been to follow the Fed but lag and do less because the average Canadian is so highly leveraged.
Edel said: "I wouldn't be surprised if the Fed got their two hikes. And this is the debate: is the economy really heading for recession? Yes, but is this a 2021 story or an end-of-2019 story? I would say it's probably a 2020-2021 story - in which case you still have some room for the Fed to hike rates."