Despite damaging sexual harassment allegations, CEO tells WP the brand is strong and Canadians still need the online financial planner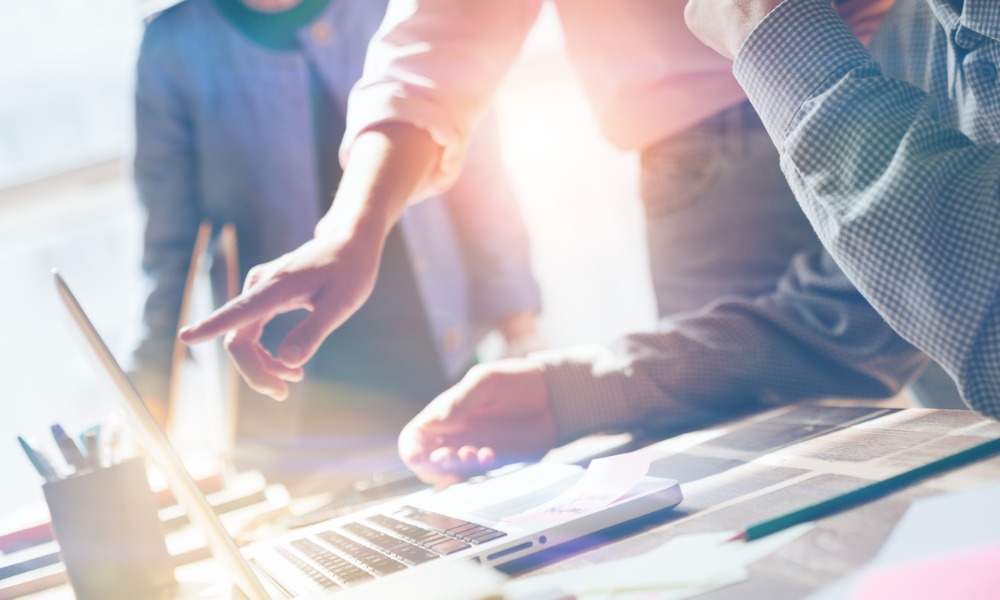 Four months after investors pulled the plug amid allegations of sexual harassment, Planswell is back.
In a move that risks reigniting the social media storm that ultimately destroyed the online financial planning firm, CEO Eric Arnold and two former colleagues - Scott Wetton, an original Planswell co-founder, and Craig Savolainen, a former employee - have bought the brand's intellectual property and relaunched the business under the ownership of Planswell Corp. Planswell formerly ran under the incorporated names Planswell Inc. and Planswell Holdings Inc.
Arnold told WP that the first financial plans of Planswell 2.0 were made yesterday via the same site and domain name. Initially self-funded this time around and with a much smaller team of about six people, Arnold believes it could be profitable in a few months.
The former CIBC Wood Gundy advisor faced fierce criticism for how he handled allegations made by former employee Davinia Chew against then chief marketing officer Michael Wickware. Arnold admitted a "ton of mistakes" over the episode, which he admitted had damaged people's lives. Wickware is not part of the new team.
"I feel for everyone involved," he told WP yesterday. "There's been so much harm done to people's personal reputations and their abilities to even get jobs and move forward with their lives, including Davinia's."
Asked whether he was braced for a backlash over bringing Planswell back to market, Arnold acknowledged that people are "going to say what they are going to say" and insisted the brand is strong enough to rise above its failings – both with the business and, more devastatingly for some, with its work culture.
He added: "I had a lot of people telling me to just pick a different brand and not to use Planswell. I said, 'no, Planswell has a fantastic brand'. We went through something that was just awful timing and if we'd had more money in the bank, [it's closure] would not have happened.
"We're not going to make that mistake again. We're going to be remembered for the amazing things that we're going to do in the future."
A bullish Arnold said Planswell's ability to serve clients is better than ever and that they get the same experience now as they did before the walls came crumbling down.
Half of the company has been reserved for the people that either worked there when it was shut down or had invested in it and Arnold believes yesterday's initial interest confirmed that the planner has a solid foundation to build upon.
With harsh lessons learned, less stakeholders and big institutions involved, Arnold added that he feels "more free" this time and able to address things as they come up. He added that he wants to make amends and create jobs for the people that lost them and want to come back.
He said: "It took weeks to actually serve all the clients on their way out and to make sure that they were set up properly. Just hearing the stories from every single client, nobody was angry with us. Everybody was so sad that this was happening and we just have to bring this back, people need this."