As more people set their sights on being centenarians, they find their enthusiasm tempered by financial hurdles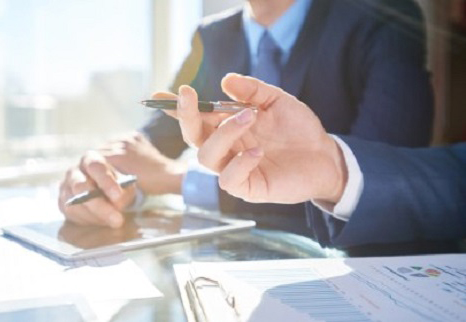 With people's lifespans getting massively extended by advances in medicine and health, a new survey reveals an increasing number of people aiming to live longer — but worrying about possible obstacles along the way.
In a new survey by AIG Life & Retirement, 53% of Americans expressed plans to live up to the ripe old age of 100 years. Some of the benefits cited for such a long life were deeper family relationships (39%), seeing the world change (32%), and remaining productive (17%).
Despite their apparent confidence in achieving such a goal, respondents still acknowledged concerns that could arise from a retirement that could stretch 40 years or more:
51% of respondents said they were uncertain that their current retirement savings plan would financially sustain them through a 100-year lifespan;
Only 9% said they are extremely confident that they will have enough income throughout their retirement;
59% fear running out of money more than they fear death
When asked to identify their greatest concern about living to 100, the risk for serious health conditions was top-of-mind for the greatest number of respondents (35%). Burdening their family was also a worry among 27%, while 25% fretted over running out of money to comfortably live out their retirement.
As for specific financial-planning challenges, an equal number of Americans (23%) pointed to generating lasting retirement income and dealing with the rising cost of healthcare. For others, concerns about Social Security and Medicare (19%) and stock-market volatility (19%) loomed large; the nearly-10% stock-market decline were still fresh in consumers' minds, as shown by the 86% of Americans who admitted they were anxious about funding their retirement lifestyle through their retirement-account investments, which typically include stock-market exposure, as opposed to a source of guaranteed income.
The survey also found a greater anxiety among women, especially given the longer projected lifespans for females compared to men. It revealed that a 60% majority of women respondents were somewhat or very anxious about funding their retirement lifestyle through retirement-account investments, as compared to 47% of men. Among respondents with spouses, only 16% said they are extremely confident that their partner would be able to manage his or her spending from retirement savings if they were to die first.
A little added certainty would appear to go a long way toward making people feel less uncertain about their retirement prospects. For 60% of the respondents, an additional US$10,000 per year of guaranteed retirement income would help ease their minds. Guaranteed income for every one of their remaining years would give 75% greater levels of happiness and satisfaction in retirement, with the income of such impact being greater among women (4.21 and 3.98 out of five points, respectively).
The survey also found that working with a financial professional boosts confidence for a potential long retirement. When asked if they thought their current retirement plans would sustain them financially until they're 100 years old, respondents with advisors were much more confident than those who had none (45% vs. 8%, respectively). In addition, 64% of respondents with an advisor said they want to live to 100, as opposed to only 37% of those who go it alone.