Those who work with their bodies have to consider specific risks that could derail their plans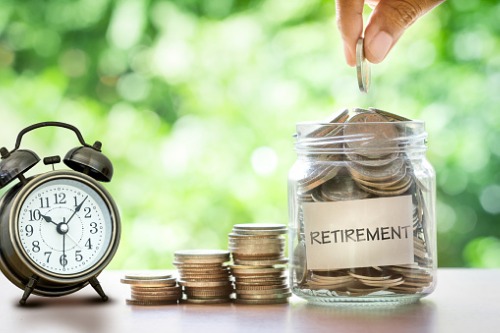 Around the world, people are facing various pressures that challenge their ability to comfortably retire. Caught between swelling debt, rising healthcare costs, the need to support family, and other financial forces, those approaching retirement are starting to consider whether they can extend their working years to cope.
Unfortunately, there's one group for whom that might not be a practical option. "Due to the strenuous nature of their work, people in physically demanding jobs are at risk of aging out of their occupations before they are financially ready to retire," noted Catherine Collinson, CEO and president of Transamerica Institute and the Transamerica Center for Retirement Studies (TCRS).
In a new report titled The Unique Retirement Challenges of Workers in Physically Demanding Jobs, TCRS revealed the results of a 15-country survey of physical workers — those whose jobs require extensive or sustained periods of physical activity. Conducted in collaboration with the Aegon Center for Longevity and Retirement (ACLR) and Instituto de Longevidade Mongeral Aegon, the poll included results from the Americas, Europe, Asia, and Australia.
Guided by the Aegon Retirement Readiness Index (ARRI), the survey explored individuals' retirement readiness based on six different measures, including three based on attitudes and three based on behaviours:
Personal responsibility
Level of awareness
Financial understanding
Retirement planning
Financial preparedness
Income replacement
On a scale of one to 10, the poll found that physical workers had an average ARRI score of 6.1, a borderline medium score. Canada's physical workers stood near the middle of the pack with a score of 6, while those from India (7.6), China (7.2), and Brazil (7.2) took the top three spots.
Looking at the three pillars of retirement income — government benefits, employer-sponsored retirement plans, and personal savings — the poll found that physical workers globally are counting on government benefits the most (43%), followed by their own savings and investments (31%) and employer-provided benefits (26%).
And when respondents were asked what annual gross income they expected to need in retirement as a percentage of their current earnings, only a third (33%) turned out to be on track to achieve three quarters or more of their required retirement income. What's more, only 21% felt they were on course to achieve their full desired income amount, and 30% said they didn't know if they were on pace.
The survey found other signs of lack of preparation. Only 35% of physical workers are habitual savers, with another 27% self-identifying as occasional savers and 14% as past savers. While physical workers are generally more likely than those in non-physical lines of work to have a written retirement plan, that's still just 19% of physical workers with a plan. And only 40% had a backup plan in case they become unable to work before reaching retirement age.
"Given the physically demanding nature of their work and the risk of health-related issues or injury, it is critical for physical workers to have both a retirement strategy and backup plan if they find themselves being forced into retirement sooner than expected," the report noted.
Follow WP on Facebook, LinkedIn and Twitter