The new indices allow private client investors to compare their performance with their peers'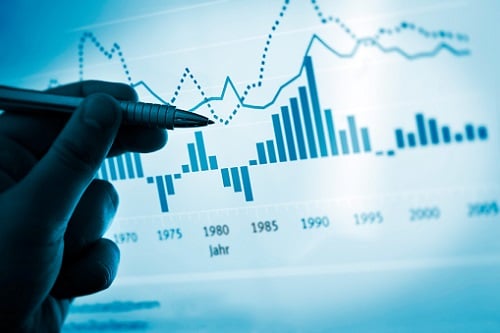 Asset Risk Consultants (ARC), an independent investment consultancy, has introduced four private client indices derived from anonymous and confidential data contributed by more than 20 investment managers.
The indices, which allow private client investors to see how they're doing versus their peers, are made possible with information from firms such as Coleford Investment Management, Delaney Capital Management, Gluskin Sheff, Evans Investment Counsel, Guardian Capital Advisors, and
Leith Wheeler
Investment Counsel, according to the Financial Post.
"In retail, you have Morningstar and other kinds of data, and on the institutional side you have Mercer and RBC," said Jonathan Palfrey, senior vice president and portfolio manager at Leith Wheeler. "But the private client area in the middle is a bit of a void."
2016 was the first year all private clients got letters that set out the money-weighted returns of their portfolios from their investment managers.
ARC sets itself apart from other data providers that offer peer group analysis and fund manager comparisons by focusing on private clients and dividing them into risk buckets. Among the four Canadian dollar-denominated Private Client Indices (CAD PCI), the lowest risk level is assigned to ARC Cautious, which is for portfolios that have up to 0.4x the relative risk of equity markets and typical equity weighting of 35%.
The other indices, in order of increasing risk appetite, are ARC Balance Asset, ARC Steady Growth, and ARC Equity Risk. The highest risk bucket is defined by 0.8x equity market risk and equity content typically exceeding 75%.
A private client's peer group is determined based on which risk bucket his portfolio falls into. "What users like about PCI is that these indices are based on the actual returns net of fees that investment managers are delivering to private clients," said ARC Group Managing Director Graham Harrison.
"We think it's useful information to have as a firm," said Coleford Investment Management Managing Director Bob Hill, whose firm predominantly services high-net-worth families. "[We can] demonstrate to clients and prospective clients that [we achieve results] based on certain fundamental risk characteristics."
The growing private client business in Canada is supported largely by Baby Boomers in retirement.
Related stories:
Advisors help clients go from value to virtue
Clients attached to advisors, not firms: study