CDPQ has agreed to acquire a significant minority stake in an India-based logistics service provider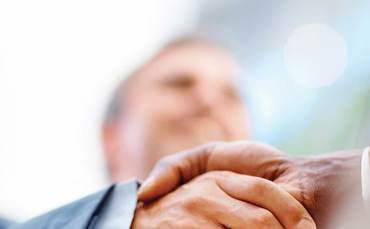 TVS Logistics Services Ltd. (TVS LSL), an India-based multinational third-party logistics service provider and subsidiary of the TVS group, has announced an agreement with major North American pension fund manager Caisse de dépôt et placement du Québec (CDPQ). CDPQ will invest over US$155 million to acquire a sizeable minority stake in the company. Following the transaction, existing investors Goldman Sachs and KKR will fully exit their investments in TVS LSL, their joint stake to be split between CDPQ and selected TVS family members.
"We are happy to have CDPQ, a leading global institutional asset manager, on board," said TVS Logistics Services Ltd. Director R. Dinesh. "We believe CDPQ is the perfect long-term partner for our next phase of growth as we look to expand the scale of our business."
The company has achieved a CAGR of more than 30% over the years, driven both organically and through acquisitions. Aside from the company's historical strength, CDPQ President and CEO Michael Sabia cited external factors that make their investment opportune: "TVS Logistics is well-positioned to seize growth opportunities resulting from recent tax reforms in India and global demand for state-of-the-art logistics services. CDPQ's strategy is to identify world-class management teams and to support them over the long term. This is precisely what we intend to do with TVS Logistics as it expands in its home market and abroad."
The service capabilities that TVS LSLS has added to its repertoire over the years include last-mile delivery, demand forecasting, technology logistics via its UK acquisitions, and sub-assembly and sequencing through its US acquisition of Wainwright. With a significant presence in the UK and the US, the company is also poised to expand its coverage of the logistics supply chain in India and other parts of Asia.
CDPQ opened a New Delhi-based office, CDPQ India, in March this year. Managing Director for South Asia Anita Marangoly George, who operates under a mandate of identifying the best investment opportunities in the South Asian markets, currently leads the office.
The transaction is subject to approval from the respective boards and the Competition Commission of India (CCI).
Related stories:
Pension fund diversifies into wine business
CPPIB makes move south of the border