Canadian fintech to integrate AI-powered digital wealth platform with $4 billion AUM mutual fund firm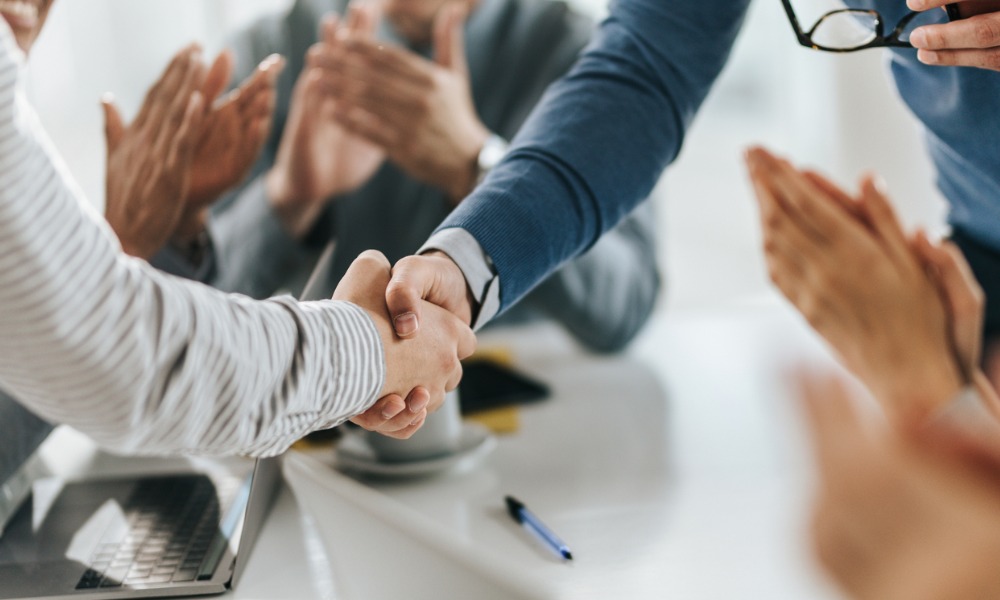 Pascal Financial, a fintech firm with Canada's only fully integrated, AI-powered digital wealth management platform, has partnered with Sterling Mutuals, one of Canada's premier independent mutual fund dealers.
Sterling has more than $4 billion in assets under administration (AUA) and more than 300 advisors and support staff.
"We're proud to welcome Sterling Mutuals to our digital wealth platform, said Fotios Saratsiotis, president of Pascal. "As one of Canada's leading independent mutual fund dealers, Sterling has distinguished itself through the use of innovative technologies.
"Their choice of Pascal for their expansive network of independent financial advisors speaks to how we're changing the game in supporting visionary dealers who will leverage our platform to drive their growth in the 2020 decade."
Frances Zomer, CEO of Pascal, added: "Sterling has been a leader in the mutual fund industry for decades. "We're excited to be working with their advisors to promote the digital tools they need to thrive in a time of disruption. Advisors who leverage technology will lead the way for our industry."
Nelson Cheng, CEO at Sterling, said his fir's focus since 1996 has been on developing best-in-class experiences and products for their clients and advisors.
He said: "We have great proprietary technology, but we're always open to adding third-party technologies when it can benefit our advisors. After researching all the digital platforms in Canada, we are pleased to announce the selection of Pascal as our preferred third-party digital wealth platform.
"Pascal's advanced user design and functionality, client and advisor advanced alerts engine, behavioural finance and client engagement tools, investment portfolio tools and bulletproof compliance will keep Sterling at the leading edge of our industry."
Pascal Financial is launching the only fully integrated, AI-powered wealth management platform in Canada in the first quarter of 2020, with future launches planned for the US and Cayman Islands. Led by a senior management team with more than 100 years of financial services industry experience and the app developer for Robinhood, Pascal aims to change the game for wealth management firms.