Ottawa makes screening tests available at 40 Shopper's Drug Mart locations in Ontario – but independent businesses urge more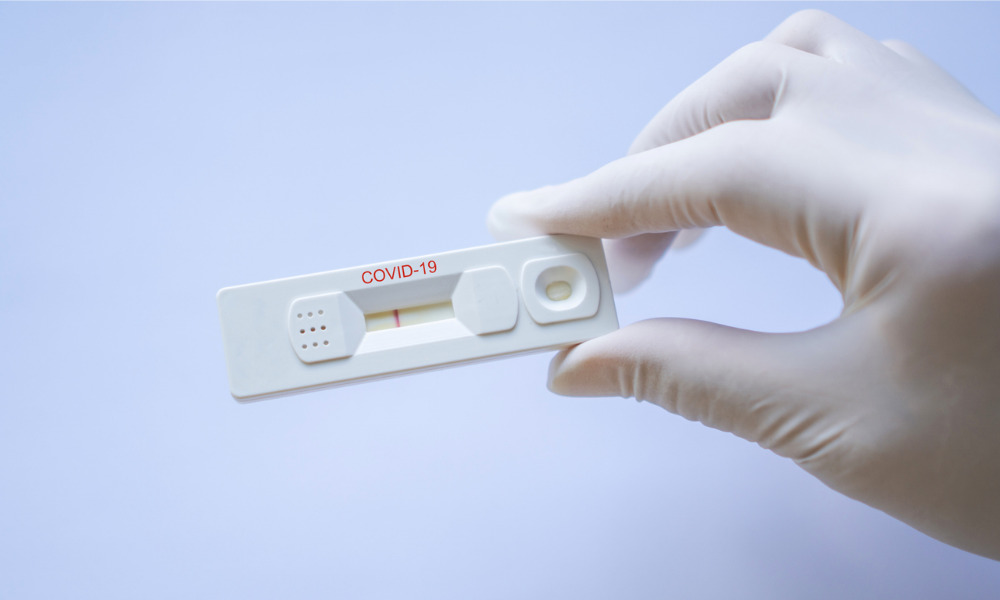 A federal move to make more rapid COVID-19 test kits available to small and medium businesses is a good step toward providing what's needed, according to Canada's national association of independent business owners.
Ottawa has announced that quick-screening kits, which can produce results in as little as 15 minutes, can be ordered from 40 Shopper's Drug Mart locations in Ontario, as well as the Canadian Chamber of Commerce's network.
Prime Minister Trudeau said the move is meant to encourage a faster economic reopening, as more screening and testing leads to safer workplaces and less community transmission.
In response, the Canadian Federation of Independent Businesses (CFIB) welcomed the pilot initiative from the federal government and Shoppers, noting repeated calls from small firms over many months to consider rapid tests as an alternative to blanket lockdowns.
"Small businesses have been clear: they want to see governments apply more creative solutions to control the spread of COVID-19, while allowing them to remain open safely, including the use of rapid testing," said CFIB President Dan Kelly, citing nearly two thirds of businesses (63%) that have said they would consider the use of COVID-19 rapid screening in their workplace if it would help them keep their doors open.
But given the slow rollout in rapid tests to small businesses in several provinces, CFIB urged Health Canada to quickly broaden the program across the country, paying particular attention to delivery through both chain and independent pharmacies.
"As no one is predicting the pandemic will be solved tomorrow, rapid testing can play an important part in getting and keeping the economy open during the recovery phase ahead," Kelly said.
- With files from the Canadian Press