Canadians are invited to weigh in with suggestions for laws governing pensions, insolvency, bankruptcy, and other relevant areas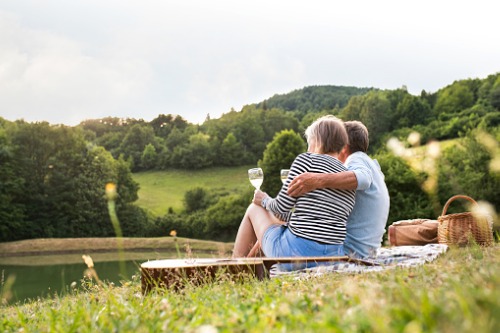 The Honourable Filomena Tassi, who was appointed minister of Seniors in July, has announced the federal government's next steps in national consultations on how to enhance Canadians' retirement security.
Today we begin the next stage of our national consultation on retirement security. From now until December 21, you're invited to visit our online portal and have your say about how to make workplace pensions work for everyone. #YourFutureMatters https://t.co/HD8snWR23N

— Filomena Tassi (@FilomenaTassiMP) November 22, 2018
Potential proposed actions cover numerous areas such as pension regulations, corporate laws, and insolvency and bankruptcy laws. It also allows for a broader exploration of other available avenues to improve retirement security for Canadians, such as:
measures to help ensure that employers maintain well-funded pension plans;
better alignment of corporate decision-making with pensioner and employee interests; and
more transparency and fairness in insolvency proceedings
"We have taken concrete action to strengthen public pensions, notably by restoring the age of eligibility for the Old Age Security pension and the Guaranteed Income Supplement [GIS] to 65 and by increasing the GIS for the most vulnerable single seniors," Tassi said. "These consultations mark another step toward ensuring that Canadians can enjoy the retirement they deserve."
The new consultation comes in the wake of recent events with negative repercussions for pensioners, including reduced benefits due to their employer's insolvency and an underfunded workplace pension plan. Bankruptcies and insolvencies have also created difficulties for parties that are owed money — small businesses, lenders, and other creditors — whose interests had to be weighed against those of pensioners.
Over the course of the year, Sears Canada made headlines after it shut its doors and left behind an underfunded pension plan for around 18,000 retirees, ultimately resulting in a 30% reduction in payments to pensioners. There's also a legal dispute over who has a priority claim over the defunct retailer's remaining assets — retirees or other creditors the company owes — as it goes through its insolvency process.
Aside from the online consultations, the government said that it will be conducting analysis and targeted outreach to stakeholder groups in pursuit of a balanced way forward in addressing retirement security for Canadians.