Chief investment strategist says 'undercover' trade deal is a relatively untapped investment opportunity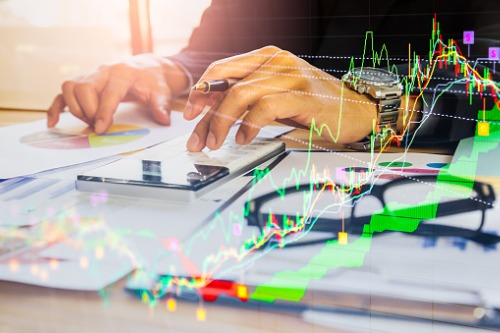 As our eyes are diverted towards tales of Brexit, trade wars, impeachment and elections, investors may have missed a golden opportunity.
Leon Wilfan, chief investment strategist at Lahardan Financial, said that if you peer past the headlines the market is full of unnoticed opportunities. Last week, he unearthed one worth billions of dollars involving the Russian and the Chinese governments, a remarkable feat of engineering, and a company that will take most of the profits.
He called it "the trade deal no one is talking about" and it features Sochi, the Black Sea resort that hosted the 2014 Winter Olympics and made famous by the documentary Icarus, which explained how Russian athletes were using steroids under everyone's noses.
Wilfan said: "On Monday, this city witnessed another historic 'undercover' event." Together with Xi Jinping, Vladimir Putin watched the launch of a landmark gas pipeline connecting Russia and China."
He explained that instead of growing at the S&P's average of 10.9% a year, this new trading system could have grown your money by an average of 37.4% a year. So, if you started with $5,000 and invested it knowing it could grow by 37.4% a year, and all you did was reinvest your profits, you'd have the potential for a whopping $119,905 at the end of 10 years. That would be almost 24 times more than you started with.
"This is finally open to a small number of serious investors," Wilfan said. "Get on the list now! The 2,000-mile-long Power of Siberia pipeline will transport gas from fields in eastern Siberia to the largest market in the Asia-Pacific region.
"This is a huge bounty for Russians. Chinese demand for natural gas continues to increase rapidly, at about 10% per year, meaning the Russians can count on the revenue stream this pipeline will create for years. Overall, the project should last for at least three decades, during which time it is expected to generate about $400 billion for Kremlin's coffers. However, the Russian government won't be the only one profiting."
The pipeline, as well as most of the gas flowing through it, is owned by one corporation — Gazprom. Wilfan said he has been recommending Gazprom for more than a year now, during which time the stock has returned an incredible 75.03%. He believes that with the Power of Siberia pipeline finally online, it's positioned for further significant gains.
He added: "Not only will Gazprom profit from the insatiable Chinese desire for energy, but it will also diversify away from its unreliable customers. Until this past Monday, Europe represented 40% of the company's revenues, meaning politics has had a considerable influence over the energy giant's business. The EU has been at odds with Moscow over the annexation of Crimea since 2014 and has imposed sanctions on Russian exports, including oil and gas. Estimates show the former Soviet republic has lost over $400 billion in revenues from oil and gas alone, much of which would have ended up on Gazprom's bank account."
The sanctions, however, expire in January 2020 and given the recent discourse between the United States and the EU, Wilfan doubts the latter will reinstate them. Moreover, last month, Gazprom finally received approval to build the final stretch of the Nord Stream 2 pipeline from Denmark.
Gazprom also returns an impressive 6.51% dividend yield, which it has regularly been paying for over two decades. "Surprisingly, this opportunity has gone mostly unnoticed, which means the stock still trades at a fair value. Grab it while you can."