A new poll has found fewer Canadians rushing to contribute to their RRSPs before the critical March 1 date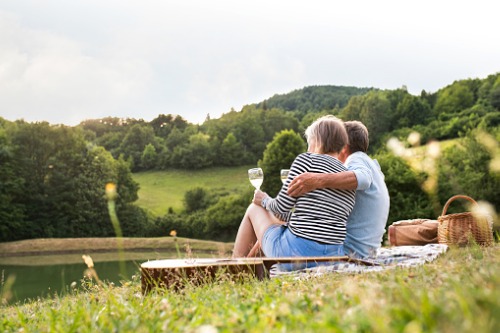 In a recent study of RRSP usage, BMO Financial found that Canadians are putting larger amounts of money in their RRSPs on average prior to the March 1 contribution deadline. While that might be true, a new survey indicates that not all is well in the world of retirement planning.
According to new figures released by H&R Block Canada, only 26% of Canadians intend to take advantage of their RRSP before March 1 this year, compared to 33% who said they would last year. The research also found that 46% of Canadians are planning to contribute to an RRSP or TFSA account even if they do not meet the March 1 deadline; that figure reflects a 13% decline from last year's findings.
"With both RRSP and TFSA contribution limits increased this year to $26,500 and $6,000 respectively, Canadians now have more room than ever to help them achieve their financial goals, maximize refunds and prepare for the future," said H&R Block senior tax professional Lisa Gittens.
While Gittens noted that Canadians should take advantage of the savings opportunities in front of them where possible, there are many possible obstacles that stand in the way of maximized RRSP and TFSA contributions. Those include the burden of debt, rising costs of living, and a deliberate choice to prioritize home ownership over preparing for retirement.
Still, it's not the end of the world for those who miss their chance this year. H&R Block noted that Canadians are able to carry forward any contribution availability they might have to next tax season. The firm also reminded retirement savers that RRSP contributions are tax-deductible, while those placed in TFSAs are not and won't impact their tax situation. To build up RRSP eligibility, one must file a tax return, even those who owe no taxes.
The survey also found differences in contribution plans and preferences across demographic and geographic lines:
Just 30% of Canadians with under $50,000 in annual income plan to contribute to their TFSA or RRSP this year, compared to 69% of those with incomes topping $100,000 who plan to do so;
Slightly fewer women than men (44% vs 49%) reported having plans to contribute to a TFSA or RRSP;
Canadians between 18 and 34 years old were the most likely (35%) to contribute to a TFSA this year, while those between 35 and 54 were the most likely (38%) to make an RRSP contribution before the looming March 1 deadline.
Overall, Canadians are more inclined to contribute to a TFSA than an RRSP (32% vs. 26%);
Across jurisdictions, the Atlantic provinces are the least likely to make a TFSA or RRSP contribution (32%), while those in Saskatchewan are the most likely to do so (65%)