A new issue at a major investment firm's platform reignites concerns for digital brokerage users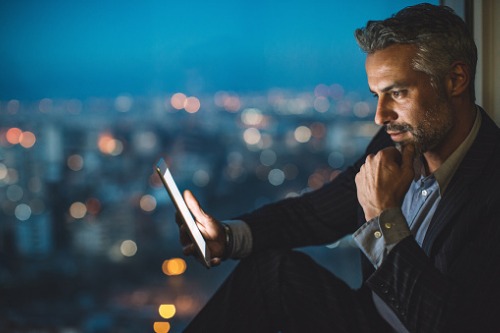 For many investors, the sudden and steep plunges in US and Canadian stock markets last week must have felt like a nightmare. For Vanguard customers who tried to access their accounts with the firm's online brokerage platform, the experience was especially frustrating.
On Wednesday, the Dow Jones industrial average shed more than 800 points, or over 3%, reported ThinkAdvisor. That same day, some Vanguard clients found that they were unable to make any trades.
According to a message from a Vanguard spokeswoman to the publication, which was corroborated by tweets from the company, there was a "network connectivity issue" that caused difficulty for some clients to access Vanguard "via the web or phone." The issues reportedly started at 6 AM ET on Wednesday, and continued in an "intermittent and periodic" fashion throughout the day.
The spokeswoman said the company was "working as quickly as we can to restore full access and will provide updates as they become available," adding that Vanguard "encourages [customers] to log in or call back a few minutes later."
Reports of connectivity issues continued on Thursday, as the Dow Jones Industrial Average lost more than 540 points following its 831-point plummet the day before. According to MarketWatch, some Vanguard customers fumed on Twitter that they couldn't get through on the firm's online or phone service to make trades. The company replied to customer concerns online, assuring clients that the connectivity outages were blips and that people should be able to get in by trying again after a few minutes.
This is not the first time a digital platform became inaccessible during a market downturn. When the US stock market took its deepest dive in six years on February 5, Vanguard, along with other American platforms like Wealthfront, Betterment, and Charles Schwab, reported outages that left customers unable to log onto their accounts. Complaints rapidly spread on Reddit and other websites as frustrated investors took to the internet with their grievances.
And further back in 2016, TD Ameritrade and Fidelity Investments customers became livid as they encountered difficulties accessing their accounts on the heels of Brexit. On June 24, one day after the historic event, robo-advice giant Betterment halted trading in all its accounts for two hours.
"[T]he company's growth continues to gallop ahead of their ability to manage it," wrote Daniel P. Wiener, editor of the Independent Adviser for Vanguard Investors newsletter, after the most recent issues on the passive-investing titan's platform.