A total of 57 people lose their jobs after sexual harassment allegations and 'social media storm' destroy business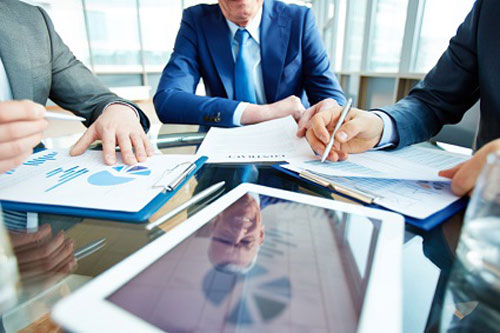 Online financial planning Planswell closed its doors and laid off all its 57 employees on Monday.
Key investors started pulling out of the company after allegations of sexual harassment against one of Planswell's co-founders surfaced in September of this year. Planswell CEO Eric Arnold, who had apologized for the incidents on behalf of the company, blamed an ensuing "social media storm" for the collapse in investor confidence, according to a report by BetaKit.
A company statement on the website offered a farewell letter to Planswell, lamenting an opportunity lost. It read:
"You were built on a series of miracles. We were one miracle short…
"We screamed in silence, for a month, as the world crashed down around you. Our leadership spent every waking moment on emergency calls and in board rooms while our team broke client service records… it wasn't enough. Our hearts were ripped from our chests. You could not be saved.
"So, this is goodbye. Thousands of Canadians will no longer be on track for retirement. Their investments, insurance and mortgages are safe, but you won't be there to guide the way. 57 people, people who loved you, just lost their jobs. The 86 employees, friends and family that funded you will get nothing.
"Hundreds of thousands of people will not build plans with you next year."
Planswell had styled itself as the "world's first financial planning engine," and offered free online financial plans for Canadians. Between January and June of 2018, it raised close to $14 million in funding.
The sexual harassment allegation was published anonymously on Medium under the name "Jane Doe". Subsequently, Raw Signal Group co-founder Jonathan Nightingale also published a piece on Medium more critical of Arnold's management of the fallout from the allegation. Arnold told BetaKit that Nightingale's article was most frequently cited by investors when they pulled funding from Planswell.
In financial documents provided to WP by Planswell, the company lost almost $5.5 million in 2018 with revenue of $512,000, while 2019, which included significant international investment, was forecasted to produce almost $2 million in revenue with a net loss of around $5.6 million. Next year's forecasted figures had revenue at about $13 million and a net loss of $567,153.
According to the company statement, clients' investments are still secure, and they will be given new options. Insurance policies and mortgages, as well, are still in place.
A full interview with Arnold will be published tomorrow on the Wealth Professional site.
*This article was amended to include financial numbers provided directly by Planswell, replacing those reported elsewhere.