Survey shows how debt fosters negative thoughts and frustrations that damage relationships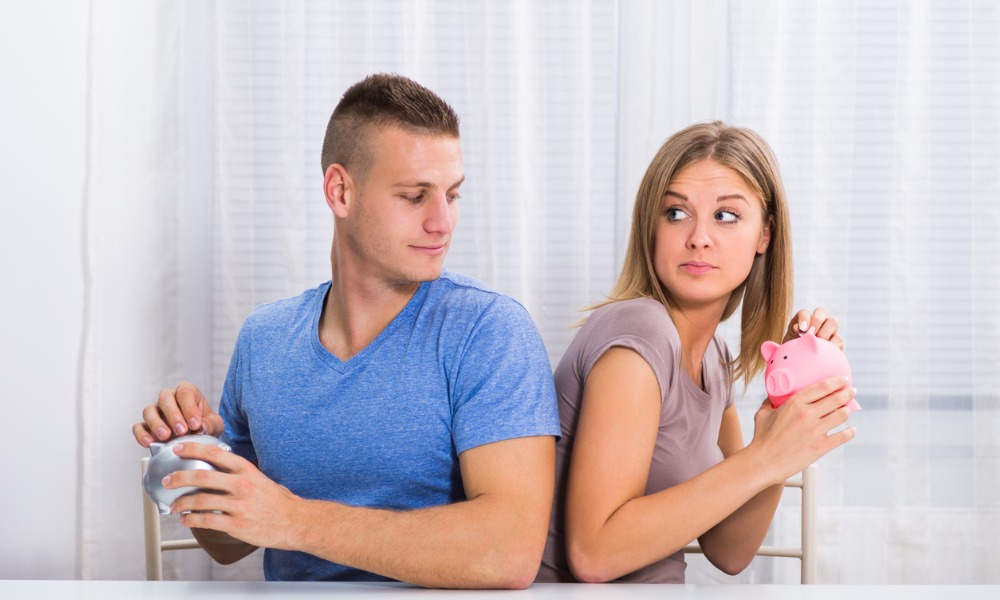 As the level of debt continues to rise across Canada, there can be little doubt of its impact on people's lives — and that includes their romantic relationships.
According to the 2020 Dysfunctional Debt Survey, conducted by the Angus Reid Institute and sponsored by Credit Canada, 33% of Canadians have ended or would end a relationship over their debt or their partner's debt.
Among the negative impacts of debt that the survey found were sleep loss (34%), a desire to avoid social gatherings (32%), lack of motivation (19%), and shunning friendships or relationships (13%).
Respondents were also asked to identify the negative thoughts, feelings, and actions that debt can cause in them. The survey revealed higher numbers compared to 2018 Credit Canada survey conducted in 2018 in a number of areas, including:
Frustration (46%, compared to 18% in 2018)
Depression (39%, vs. 12% in 2018)
Embarrassment/shame (31%, vs. 8% in 2018)
When asked to cite the financial issues that would lead them to break things off with their significant other, 71% identified financial dishonesty, including hidden debt or purchases. Nearly half (48%) cited poor money management or spending habits, while just 13% identified income (theirs or their partners) as a factor.
Canadian women appeared to be less tolerant of financial issues than their male counterparts. While 76% of women declared that they have ended or would end a relationship over a lack of financial honesty, just 65% of men said the same. Similarly, 52% of women agreed poor money management and spending habits are grounds for a breakup, compared to just 44% of men.
"Much like a dysfunctional relationship, debt can impact other areas of life," said Adriana Molina, Communications Manager for Credit Canada.
However, the poll found that Valentine's Day holds a special place in most Canadians' hearts, as three quarters said they don't let debt stop them from celebrating it. The minority who have passed on Valentine's Day because of their debt gave a variety of excuses, such as:
they "don't believe in Valentine's Day" (29%);
they "had to work late" (21%);
they "came down with a cold" (16%);
an "emergency came up" (12%); and
they "had an appointment" (9%)
"Perhaps most surprising is that 11 per cent actually picked a fight or broke up with their partner instead of just being honest about their debt and financial situation," Molina said.