Apparently the long trend toward off-shoring of manufacturing is already reversing.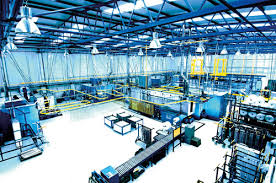 A report out from KPMG this morning suggests that the deeply held assumption that manufacturing in North America is a dead and done industry is set to turn.

As it is, southwestern Ontario has been hollowed out as manufacturers closed shop and sent the machines to China. But the tide is beginning to turn on that trend according to KPMG's Canadian Manufacturing Outlook 2014, which finds Canadian companies are increasingly turning away from off-shoring as a cost-saving solution.

One key stat: In 2014, only 14 per cent of manufacturers planned to source from China. This compares with 31 per cent in 2013. As well, plans to source from India were at three per cent this year compared to 12 per cent last year.

Two of the reasons behind the shift are the rising price of energy, which pushes up transportation costs and reduces the benefit of off-shoring. As well, increased inflation in China has made Canada and the US more competitive as sourcing nations. The report also suggests that the quality and consistency of products manufactured here are also having an effect.

Remarkably, earlier this year the manufacturing sector experienced its highest monthly growth in Canada since 2008—revenue increased 1.4 per cent across the sector. The future looks bright. According to KPMG an international shortage of skilled manufacturing workers will benefit Canada as our home-grown skilled workforce becomes more highly-valued. Schools, governments and businesses need to continue investing in the right kind of training to generate much needed on-shore talent according to KPMG. With the Canada-EU Trade Agreement less than two years away, "Manufacturers must capitalize on opportunities in preparation for the even greater role they are certain to play in the years to come the report insists."
Laurent Giguère, national industry leader, industrial markets, KPMG, suggests, "The manufacturing sector in Canada has undergone a period of survival of the fittest over the past decade. The strongest companies having withstood tough times are well positioned to compete locally and globally. Canadian manufacturers are the busiest they've been in many years, and it is essential for these companies to remain focused on future success, thinking ahead rather than simply fighting to survive...Canadian companies should leverage their proximity to the US market and the tightened lead times and reduced energy costs our geographic location offers...to capitalize on the industry shift from off-shoring to on-shoring."