A multi-billion dollar bond gamble has materialized into one of the best bond trades in Canada's recent history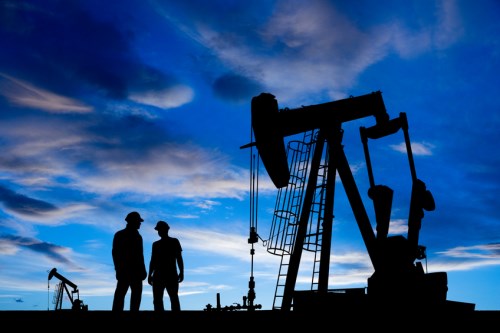 "Market makers were telling me, 'Hanif, you're the only buyer in town,' which was a little unnerving," said Hanif Mamdani,
RBC Global Asset Management
's head of alternative investments.
Mamdani was reminiscing about the massive oil bust that had most investors selling off energy-based securities, sinking Canadian oil and gas bonds to desperate lows. In the crisis, he saw an opportunity to make a profit – which he did, according to a
Globe and Mail
report.
Mamdani and his team prospected for and collected more than $2 billion worth of higher-quality energy issues, which were discounted by as much as 40% from face value at the time. Oil prices were plunging, and they continued to drop. As late as February this year, crude prices had sunk to 13-year lows, with debt issued by Canadian exploration and production companies being sold at discounts reflecting the high default rates at the time.
Some other fund managers also saw the low prices at which energy securities were trading, but were unable to capitalize because the investors in their funds were pulling too much money out. Investors in Mamdani's fund, on the other hand, were relatively calm because of its long track record, as well as frequent research updates that explained the numbers behind the trade. "Our worst case was close to break-even. Our best case was that we could make, in some cases, 60- to 80-per-cent returns," Mamdani said.
Following a painful restructuring process, the Canadian oil patch is now seeing a rally, and industry deal-making is accelerating. "Coming up on 30 years in this business, this was by far the most profitable trade I've seen," he said, estimating $1.2 billion in gains.
While the fund manager's gamble has definitely paid off, exiting the trade has proven challenging owing to a relatively large exposure to Canadian high-yield paper. "Rather than just trying to sell on the open market, we've been able to come up with more elegant solutions where the companies themselves have purchased the bonds from us," he said. A case in point is Savanna Energy Services Corporation: Mamdani had acquired more than $60 million worth of bonds at less than 80 cents on the dollar, and the energy company bought them back at slightly above par.
"Most of these companies have now de-risked their balance sheets, they've pruned their asset portfolios and they've massively reduced their costs," he said. "The businesses are so much healthier financially and operationally than they were six months ago."
Related stories:
RBC sees minimal downside, Trump-induced tailwinds for Canadian stocks
Trump a threat to Canadian oil drillers