Investor advocate calls out industry practices and structural issues that take away from ombudsman's authority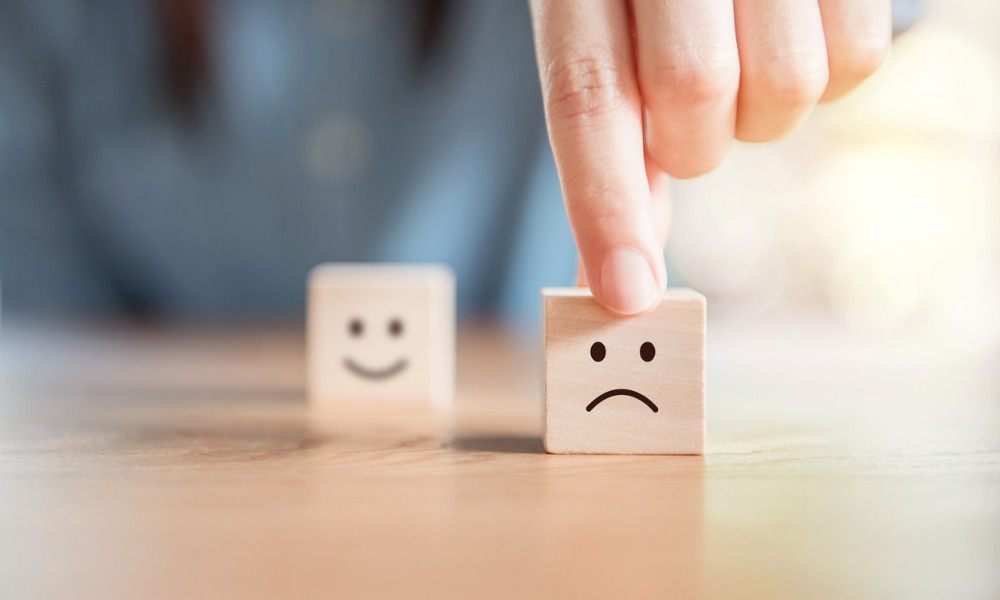 An investor advocate says the Ombudsman for Banking Services and Investments (OBSI) could do better to protect the interests of wronged investors and banking consumers across Canada, but it's not from lack of trying.
Commenting on OBSI's Annual Report for 2020, Kenmar Associates said that inquiries the ombudsman received from the public rose 28% year-on-year in 2020, while total open cases jumped 23%. Banking cases surged by 31%, while investment cases rose less extremely by 18%.
Investment suitability was the leading issue across categories at 19%, compared to 22% in 2019. That was followed by service issues at 14% (up from 10% in 2019), and misrepresented or inaccurate product disclosure at 14% (up from 9%). From a geographical perspective, some 50% of complaint cases came from Ontario; from a demographic standpoint, 41% of OBSI investor clients were seniors aged 60 or older.
"This makes the independent ombudsman's role even more important, as an OBSI complaint is no cost, less stressful and faster than civil litigation," Kenmar said, noting that many seniors have fewer years to make up the losses they suffer because of a mistake by a bank or investment firm.
While the OBSI process provides potential benefits for investors, multiple factors hold it back.
One is its long-standing lack of binding decision authority, an issue that's been flagged repeatedly since 2016 but not yet acted on by OBSI's Joint Regulators Committee. Because of this absence of teeth, firms can disregard OBSI's recommendation to compensate consumers that were financially harmed. That's precisely what two exempt market dealer firms did last year; OBSI named and shamed those firms for refusing recommendations to compensate the consumers that were financially harmed, but it did not lead to compensation for the victims.
Another complicating factor is the existing two-stage complaints handling process adopted at banks and the investment dealers under their ownership, which Kenmar suggested creates significant delays for consumers and investors seeking compensation. Having an internal "ombudsman," Kenmar added, has allowed banks to divert complainants who could have gotten a resolution through OBSI.
"We continue to see low- balling, seniors abuse by dealers and complainant gagging," Kenmar said.
But the most pressing issue over the past few years, the commentary said, has been the decision of four large Canadian banks to opt out of OBSI oversight in favour of ADRBO, an alternative external complaints body for the banking industry. The "voluntary" participation regime, it argued, creates a cloud of intimidation over OBSI, possibly prompting the ombudsman to come out with lighter decisions as it faces threats of departure.
"Canadian banking consumers will suffer if it continues unaddressed," Kenmar said. "We recommend that the Ministry of Finance rethink its approach allowing banks to engage their own dispute resolver for banking complaints."
Giving credit where it's due, the letter acknowledged several efforts by OBSI to better protect consumer interests. Following a change made by the OBSI board to the organization's bylaw, it appointed Wanda Morris, previously the chair of OBSI's Consumer and Investor Advisory Council (CIAC), to the newly created position of Consumer Interest Director (CID) on the board.
It also recognized a Seniors Report issued by OBSI in 2019, which included recommendations for both industry and regulators to alleviate challenges reported by OBSI investor clients. Aside from providing firms with legal protections to report suspected elder abuse, Kenmar suggested that firms implement "trusted person" procedures to address suspected issues with senior clients. Other suggestions included improved disclosure accessibility, enhanced risk warnings for seniors, and training for employees on senior issues.
"All in all, OBSI has done a good job at investigating complaints," Kenmar said. "The lack of a mandate to deal with systemic issues weighs heavily on their ability to be a real ombudsman as does its lack of a binding decision mandate."