Poll of Canadian consumer debt reveals increased concerns about rising interest rates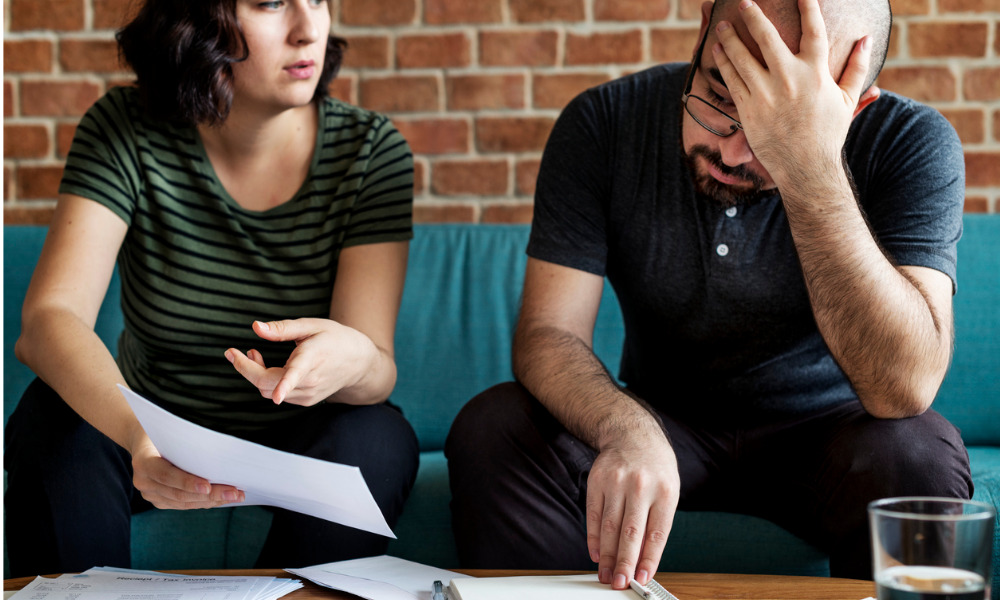 Six months after it observed the largest-ever quarterly decline in Canadians' confidence with respect to debt, MNP is reporting another bleak record for Canadian consumers.
Even as the country treads the path to recovery from the pandemic, MNP found almost half of the respondents (45%) its latest quarterly Canadian Debt Index are concerned that they would need to take on further debt in order to cover all the living and family expenses they're facing in the next 12 months. That's the highest level reached by the measure in three years.
The number of Canadians who have reportedly already fallen over the brink of insolvency is also sitting at 30% – unchanged from the previous quarter, but still at its highest level since the index's 2017 inception. Beyond that, 51% said they are more concerned than before about their ability to repay debts. Around one third said that the pandemic has worsened their debt (30%) or resulted in more debt burden for either themselves or their family (35%).
The results also showed a continuing divergence in the post-pandemic fortunes of Canadian households. Those with higher incomes were more likely to report an improvement in their debt situation compared to before the pandemic, while younger Canadians and respondents from lower-income households were more likely to say they're worse off debt-wise.
The prospect of interest rate hikes is a concern for 43% of respondents, who said that it could put them in financial trouble; that includes a third (34%) of participants who said that rising rates could end up bankrupting them. Echoing the above results, the fear of rate hikes beyond their ability to cope were more pronounced among Gen Z and millennial Canadians, and respondents with more modest household incomes.
Two thirds (65%) of those polled said their spending was reduced during the pandemic. Around half of Canadians also reported having a better debt situation now compared to pre-pandemic (49%) or being more relaxed than they usually are about carrying debt (45%). Nearly six in 10 (57%) said with interest rates so low, they're taking advantage and making purchases that normally may not have fit within their budget.
For a third of the people surveyed (32%), the prospective end of the pandemic and economic reopening has apparently encouraged plans to celebrate through greater-than-normal spending on things such as travel, dining, and entertainment.
"A significant proportion of Canadians appear to be ready to emerge from their bubbles and go straight into shopping malls, restaurants and airplanes to celebrate the pandemic wind down," says Grant Bazian, president of MNP LTD. "After months of lockdown savings, I caution Canadians not to erase hard-won gains."
The survey also gave a glimpse into how the debt picture is developing for homeowners with a mortgage outstanding. Among those surveyed, 32% considered themselves "house poor," which means they have little left over after paying bills related to their home. This view was most likely to be held by Gen X homeowners (36%) and least likely among Boomers, who tended to say they're left with a good amount of money after paying house-related bills.
The survey estimates approximately 5.5 million homeowners are vulnerable to interest-rate increases, changes to their job situation, or other financial disruptions. A fifth of homeowners (20%) are also reporting borrower's remorse, saying they regret how much debt they took on to buy a home.