Advisors in the region bucked a trend of global satisfaction levels below a 'passing grade' of 70%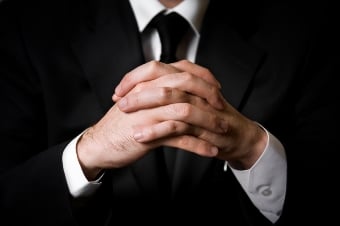 According to Capgemini's latest World Wealth Report, high-net-worth wealth around the world has grown for the sixth consecutive year — but investment advisors still aren't making their clients happy.
The report showed the latest growth figures at 10.6% year over year, driven largely by the Asia-Pacific and North American regions, with asset levels past US$100 trillion projected by 2025. Looking at investment returns, high-net-worth individuals (HNWIs) saw investment returns for the second year running through January 2017 to December 2017.
However, the growth in satisfaction with advisors has lagged behind, hovering around 60% globally in Q1 2018. "Even with a year-over-year increase in satisfaction, this was still below a 'passing grade' of 70 per cent," the report said.
North American HNWIs appeared to be the most satisfied, reporting average satisfaction levels of 75.2%; no other region passed the 70% threshold. European HNWIs registered an 11.1% improvement in satisfaction levels, though they still gave their wealth managers an overall failing mark of 63.6%.
Capgemini suggested that improving personal connections with their HNW clients could help wealth managers get better satisfaction scores. For 2018, only 55.5% of HNWIs surveyed reported connecting "very well" with their wealth managers. Regionally, the strongest connections were reported by HNWIs in Latin America (77.3%) and North America (66.8%); across the globe, younger HNWIs tended to have better personal connections with their wealth managers (63.6%) compared with their more mature counterparts (49.5%).
Advisors should also expect a harder time satisfying clients as they go up the investable-assets ladder. HNWIs with assets between US$1 million and US$5 million registered satisfaction levels of 64.9% with their wealth management firms; those with assets over $20 million gave an overall grade of only 55.4%.
"The higher complexity and demands of propositions required by ultra-HNWIs, such as cross-border solutions, tax and legal advice, structured products, private equity, international real estate, and wealth structuring — may explain the trend," Capgemini said.