The first-in-Canada solution would address the acute needs of workers in the sector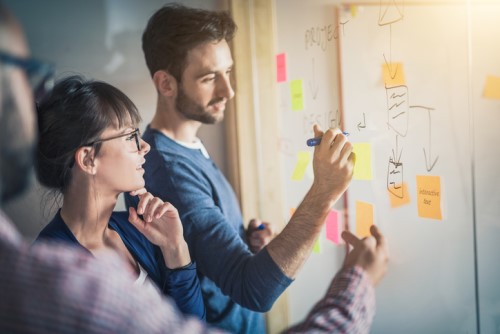 Canada's largest non-profit agencies and foundations are pushing for the creation of the country's first national, portable retirement income plan for the sector's workers.
On Thursday, a national information campaign and online survey were launched to gauge interest and set things in motion, reported the Toronto Star. The responses will be used by Common Wealth, company that designs retirement plans for Canadians outside traditional pensions or government programs, to develop a tool to help non-profit workers save for retirement and let non-profit employers assist their employees in building long-term financial security.
Prosper Canada CEO Elizabeth Mulholland, one of four non-profit sector leaders at the forefront of the proposed "Common Good Retirement Plan," said that the need is urgent.
"A growing number of private sector workers don't have access to good retirement income options and in our sector it has always been abysmal," she told the Star.
Almost half of Canada's 1.7 million non-profit sector employees do not have access to a workplace retirement plan; many others, Mulholland said, are in low-quality, high-fee plans. Considering that 47% of non-profit sector workers are in part-time or contract positions, that creates an even more precarious financial situation.
"Our focus at Prosper Canada is on building financial health for people on low incomes. But you can't do it at the expense of the financial health of your employees," Mulholland said. "As employers, we've got to put our money where our mouth is."
"[T]he beauty of the Common Good plan is that it is based on Tax Free Savings Accounts which are tax-free on retirement and therefore don't trigger government benefit clawbacks," said John Stapleton, social policy expert and innovation fellow with the Metcalf Foundation.
The initiative also aligns with provincial election proposals from all political parties to give more workers access to private pensions, noted Common Wealth founding partner Alex Mazer. The Common Good Retirement Plan, he added, would require no changes to provincial policy or regulations, and is not dependent on the provincial election's outcome.