S&P's plan to get a civil case dismissed went nowhere. Here's its equally audacious plan B.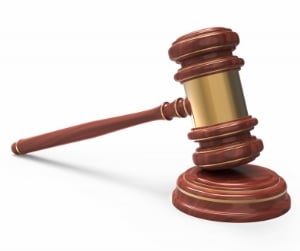 Standard & Poor's is trying to have a government-led civil lawsuit against it dismissed, saying that the Department of Justice is being vindictive and trying suppress the ratings agency's right to free speech.
S&P said in a court filing that it was sued by the Justice Department in " retaliation" for its 2011 downgrade of the US and that the lawsuit was an attempt to stifle the rating agency's free speech, the Wall Street Journal reported.
While S&P has previously indicated publicly and in previous court filings that the lawsuit was politically motivated, the language in the court filing is the strongest to date.
"[The Justice Department] commenced this action in retaliation for [S&P's] exercise of their free speech rights with respect to the creditworthiness of the United States of America," lawyers for S&P wrote in court documents filed Tuesday in the U.S. District Court for the Central District of California, as cited the Wall Street Journal.
S&P downgraded the US in August 2011, stripping the country of its triple-A rating in the first downgrade of the country by a ratings firm in decades. In its filing, S&P said such downgrades are opinions that are protected the First Amendment and that the Justice Department's lawsuit was "unconstitutional" because it was retaliatory.
"Such free speech is protected under the First Amendment to the United States Constitution and the retaliation, causing and embodied in the commencement of this impermissibly selective, punitive and meritless litigation, is unconstitutional," the WSJ cited the company's court filing as saying.
The government's lawsuit argues that S&P committed fraud by misrepresenting its ratings process on mortgage backed securities as independent and objective. The government is arguing that S&P was issuing high ratings to complex deals backed by mortgages and other assets to win business and keep bankers and other issuing clients happy.
S&P earlier tried to have the suit dismissed by arguing that investors were at fault for trusting its credit ratings on mortgage-backed securities.
The ruling judge threw out that argument noting: "If no investor believed in S&P's objectivity, and every bank had access to the same information and models as S&P, is S&P asserting that, as a matter of law, the company's credit ratings service added absolutely zero material value as a predictor of creditworthiness?"
Related: